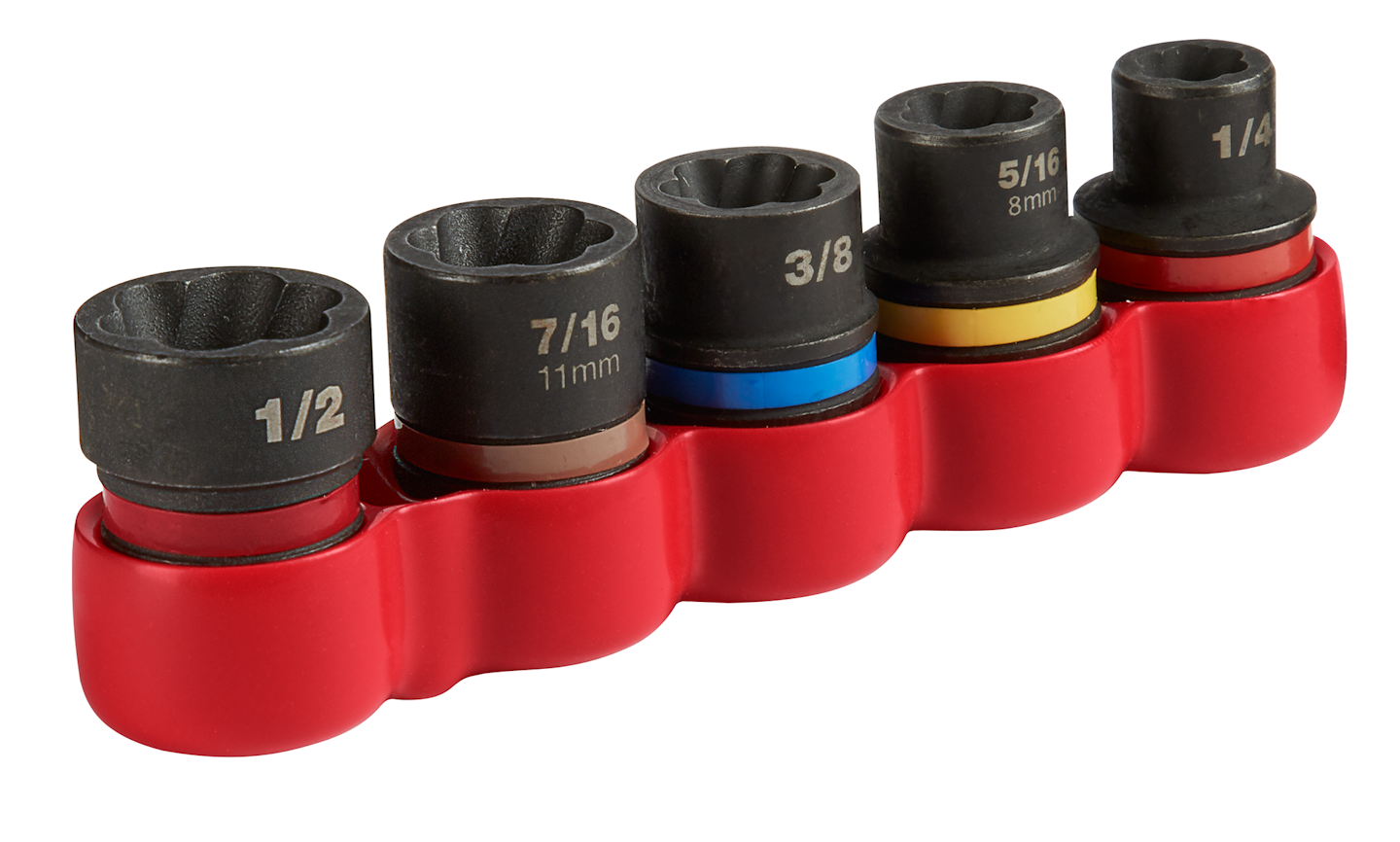 Milwaukee Tool introduces the new SHOCKWAVE Impact Extractor Set (48-32-8000).
Milwaukee says SHOCKWAVE Impact Duty Extractors are engineered with an optimized geometry made from thick, hardened alloy steel that is reverse-threaded and tapered for a superior grip to remove damaged, stuck, or corroded fasteners.
Unique to the SHOCKWAVE Impact Extractor Set are laser-etched and color-coded bands so users can more easily organize and identify the size they need for the job at hand. For added utility, Milwaukee says the new Extractor Set comes in a flexible plastic holder which prevents against any pieces getting lost in storage bags, totes, or carts.
Included with the set are five Impact Duty extractors for fastener heads 1/4 in. to 1/2 in. that accept 3/8 in. square drive tools as well as a 1/4 in. to 3/8 in. SHOCKWAVE square socket adapter with up to 30X life for use in quick change impact drivers, the company says.