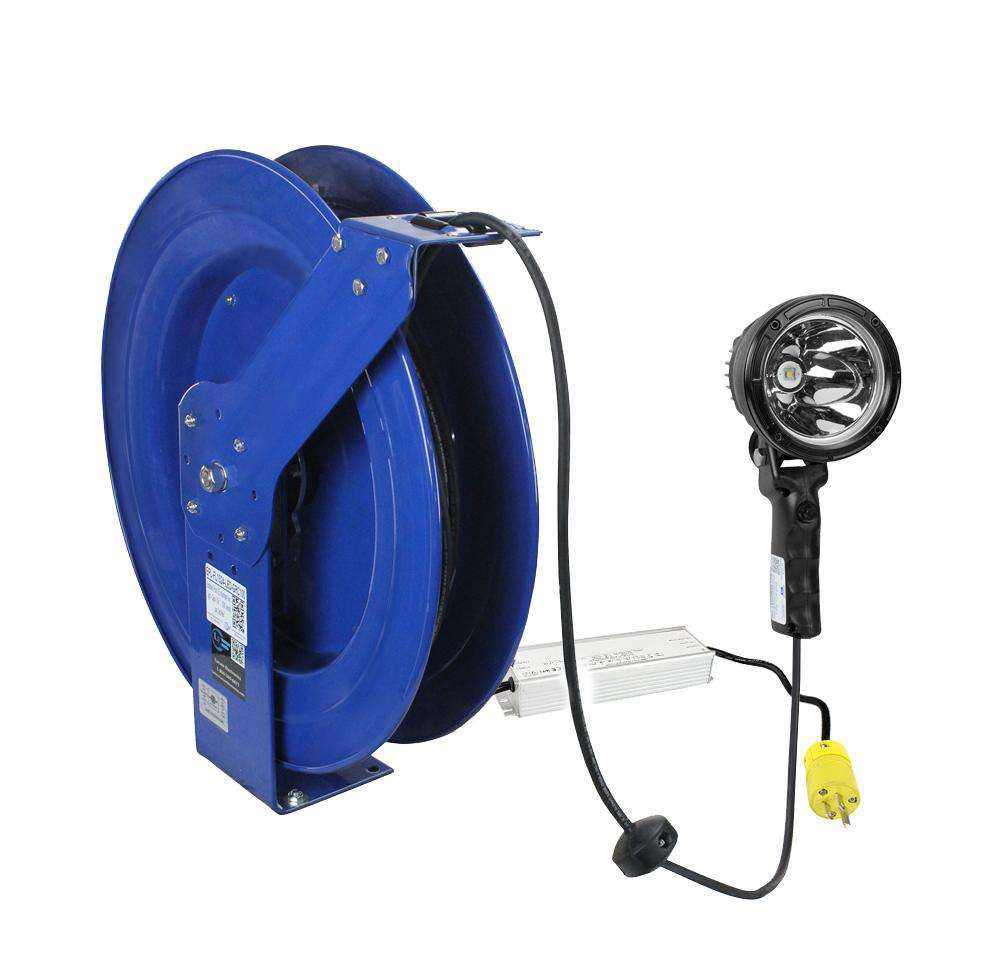 Larson Electronics introduces a handheld LED spotlight with an inline transformer and 100 ft. cord reel.
Larson says the new lamp provides focused illumination for both indoor and outdoor locations, and offering operators a versatile lighting solution for warehouses, garages, storage facilities, among many other areas.
"This LED spotlight is just an all-around great unit," says Rob Bresnahan, CEO of Larson Electronics. "The inline transformer, multiple protection features and a 100 ft. cord makes this fixture very reliable, and allows operators a lot of flexibility on the job site."
The LED spotlight combines high output Cree LEDs with a 120mm parabolic reflector, delivering 2,000 lumens of tightly focused cool white beam power that can reach up to 1,000 ft. and draws only 25 watts of power. These Cree LEDs sport a high lumen per watt ratio, generating 80 lumens per watt and 70 percent retention at 50,000 hours, making this spotlight extremely efficient.
The inline transformer in this LED spotlight converts 100-277V AC into 24V DC for operation. Protection for this fixture includes overload, short circuit and over voltage safeguards, that prevent overheating and damage to the unit. If over voltage, or over current is detected the unit will automatically shut down and recover when manually turned back on, the company says.