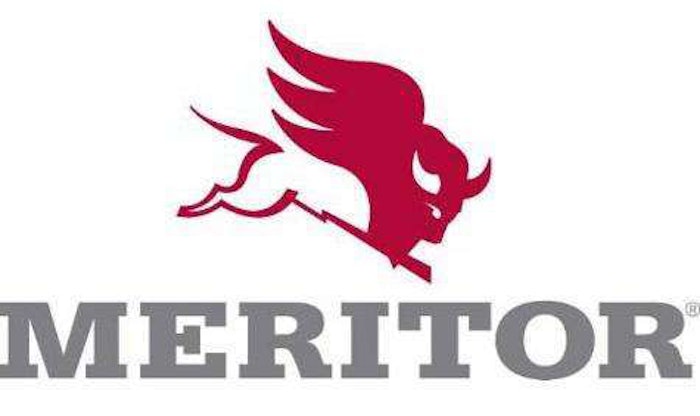 Meritor, Inc., has introduced Driveshaft on Demand, a quick and economical replacement program for Meritor Xtended Lube MXL and Permalube RPL drivelines as well as Spicer 10 Series and SPL 170/250 driveshafts.
Meritor says OE dealers and warehouse distributors can order replacement or customizable driveshafts at competitive prices with same-day or next-day shipping arrangements, eliminating long lead times.
"Meritor's use of genuine replacement components helps to ensure proper OE fit and alignment at a competitive aftermarket price, reducing total cost of ownership," says Brett Penzkofer, vice president, Aftermarket, North America for Meritor.
Customers can download Driveshaft on Demand specifications form MISC-1783 on Meritor's Literature on Demand website. The company says ordering is a simple, three-step process that asks customers to identify the U-joint series, assembly type and driveshaft measurement.
"Staying productive is critical, and waiting days for a driveshaft replacement is counterproductive to that goal," says Sam Marco, senior manager, Driveline, Aftermarket for Meritor. "With Driveshaft on Demand, Meritor can quickly service a variety of driveline applications and put out-of-service vehicles back on the road as soon as possible."