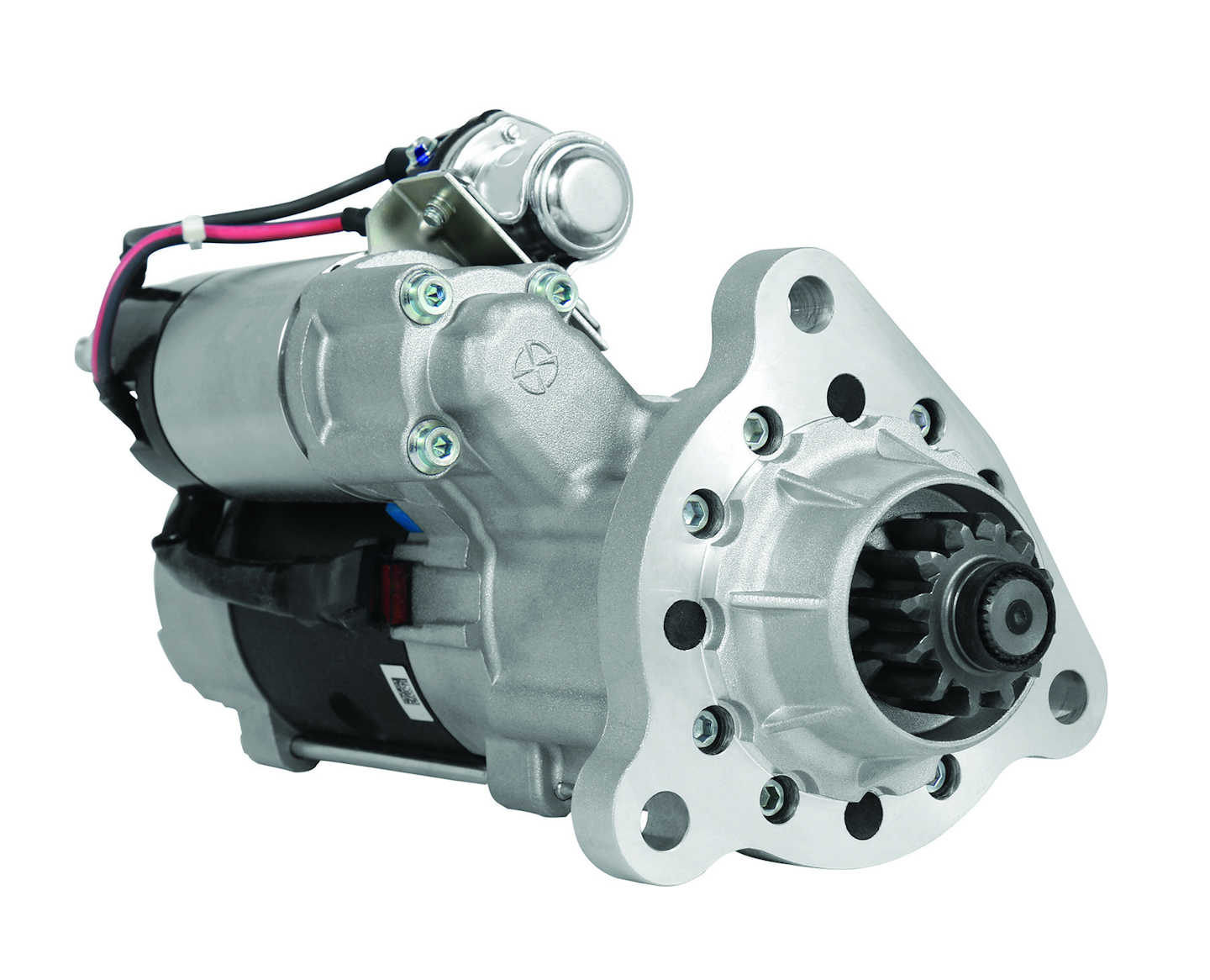 Prestolite Electric has launched the PowerPro 7.5, an all-new 24V, 7.5kW starter motor as part of the premium PowerPro family of replacement starters from Leece-Neville Heavy Duty Systems.
Designed for use in diesel engines up to 16-liter, Prestolite says the new in-line, gear reduction starter offers industry-leading starting performance at a favorable price. The company says the high-torque, high-power starters are engineered to meet the needs of demanding heavy-duty, medium-duty, off-highway, agricultural and bus applications.
An ideal replacement for use in Caterpillar, Cummins, Detroit, Volvo and other popular engine models, each starter offers consistent, high-output power in a small, lightweight package, the company says.
"Like other offerings in the PowerPro family, the PowerPro 7.5 is engineered to deliver a combination of premium performance and exceptional value," says Jonathan Smith, assistant director of aftermarket sales and marketing, Prestolite. "It offers a host of built-in technologies designed to ensure reliability under extreme conditions, leading to reduced maintenance costs, increased vehicle uptime and improved ROI for our customers."
The PowerPro 7.5 also includes Prestolite's Integral Mag Switch (IMS) technology, which the company says helps to eliminate voltage drop issues by minimizing wiring between the relay and solenoid. Other key features are said to include an electrical soft start system designed to prevent ring gear damage, rotatable flange for added versatility and a sealed, nose-less design to protect against dust, oil, water and other contaminates.