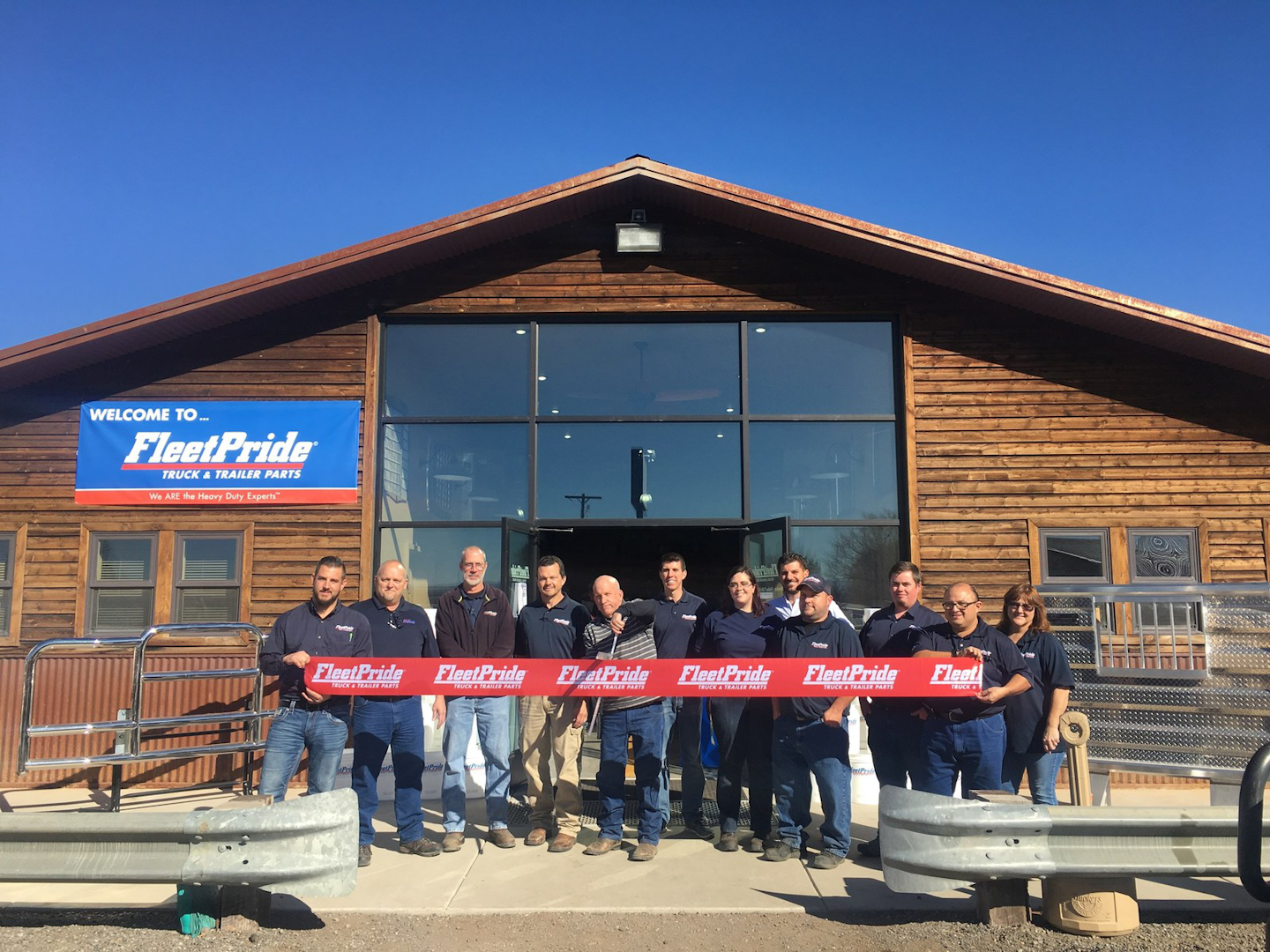 FleetPride recently held a grand opening event to celebrate its arrival in Montrose, Colo.
The new FleetPride branch in Montrose was created through the company's acquisition of Colton Truck Supply earlier this year.
"The acquisition of Colton Truck Supply has been a big success," says Mike Harris, FleetPride senior vice president of sales and branch operations. "Our strategy is to identify well-run businesses that will fit into our culture, enhance our capabilities to reach more customers, and create incremental growth for FleetPride. Our new team members in Montrose are a great addition to the FleetPride family."
The grand opening event took place Nov. 9, 2017, at 4362 6225 Road in Montrose. The event attracted more than 80 customers from the local market, and was well supported by more than a dozen FleetPride vendors, the company says.