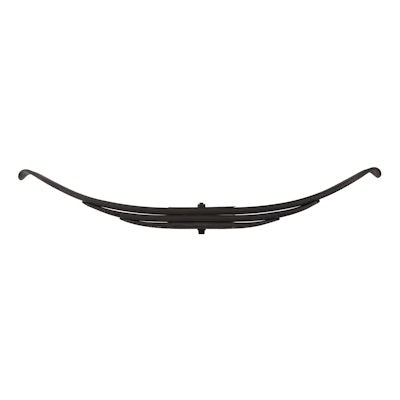 World American on Tuesday announced it has expanded its leaf spring and accessories product line.
The company says the dozen new part numbers fit Binkley, Fruehauf, Great Dane, Hutch, Reyco, Watson & Chalin applications. There are products for single, two and three-leaf suspensions, and capacity ratings of 10,000 lb. to 14,000 lb.
Each product is in stock and ready to ship today, World American says.