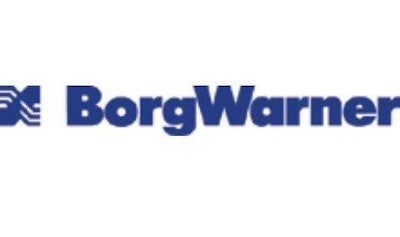 BorgWarner recently has unveiled several products. Among them is the Smart Integrated Magnetic Switch, available on the Delco Remy genuine products 39MT starter, which features six functions that protect against common system-related failure modes.
The company also announces the S410SX turbocharger upgrade that increases performance and durability, the 6.4L Powerstroke reman turbo and several S300 series OE service turbochargers.
In addition, BorgWarner has launched the Delco Remy brand 55SI hinge-mount alternator and 38SI pad mount alternator to tackle the demanding electrical loads of heavy-duty vehicles, and a 38MT+starter designed to fit the Paccar MX11 and MX13 engines.
The company also announces thermal management solutions to lower emissions and improve belt life and maintenance, such as 882 Visctronic variable speed fan drive, 492B and 475 Vistronic fan drives for Sprinter Van applications, on/off fan drive, viscous fan drive and several fan displays, now available through the independent aftermarket distribution network
BorgWarner is displaying its new products at Booth 421 during Heavy Duty Aftermarket Week (HDAW) in Las Vegas.