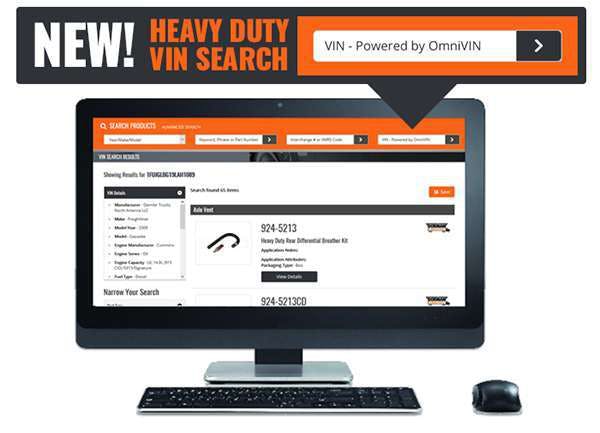 Dorman HD Solutions has added a new VIN search tool to its parts lookup website.
This new feature allows counter personnel and technicians to save time by quickly gaining access to a variety of data directly related to the Class 4-8 vehicles they are repairing. Dorman's site connects users with more than 20 VIN-specific fields including manufacturer, model year, engine, fuel type, cab type, driveline type, brake system, GVWR class and more.
According to the company, the new tool allows users to input a vehicle's identification number and then see every Dorman HD Solutions part that would fit the vehicle. The VIN search not only takes the guesswork out of identifying truck specifications, it also connects repair shops with a wide range of direct replacement heavy-duty parts from Dorman HD Solutions. Dorman says its continues to introduce innovative new products to the heavy vehicle aftermarket every month and now offers more than 1,000 SKUs.
Once a user selects a part, the website displays an image, application summary, application image and unit specs and a product description.