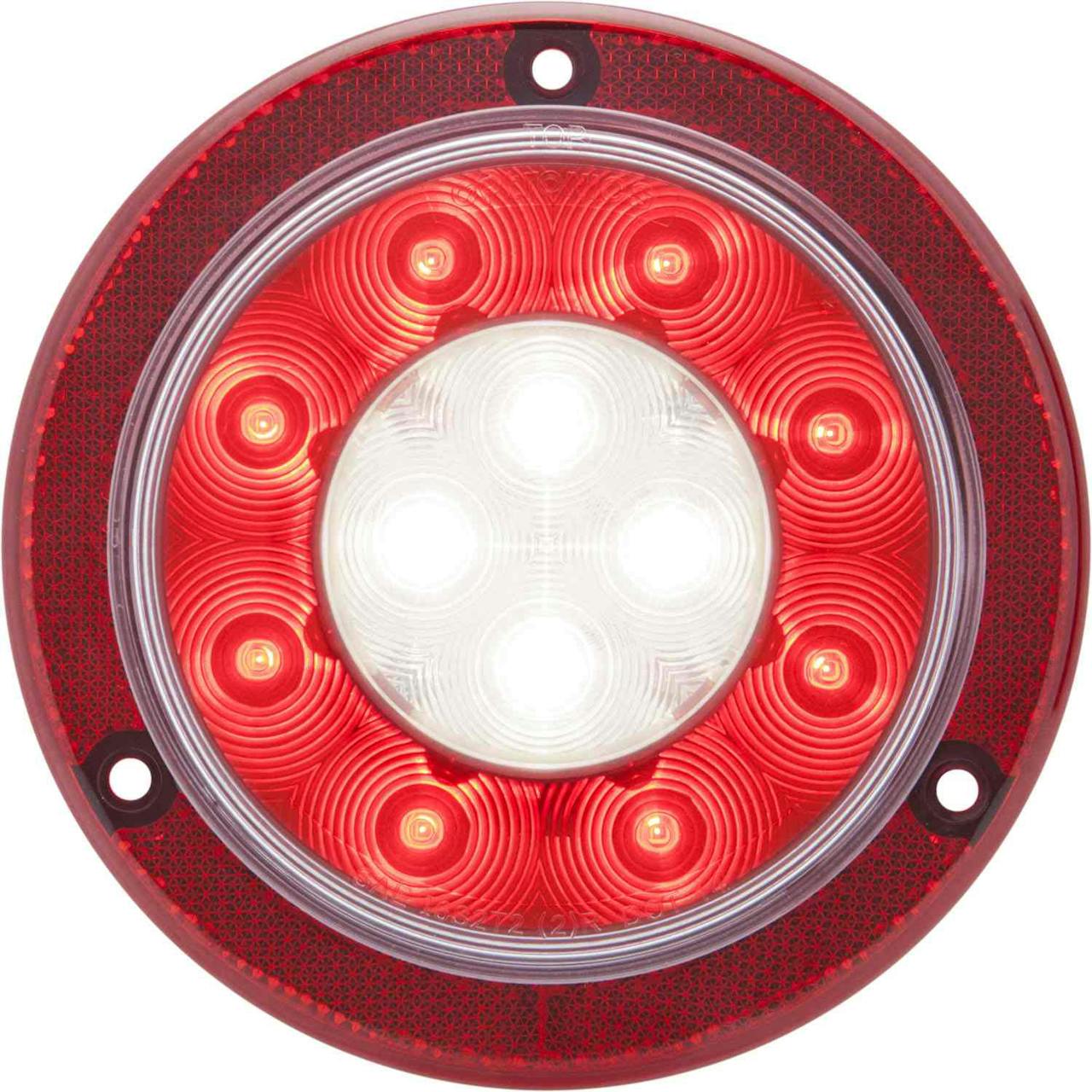 Optronics International announced Tuesday it will release two new 4-in. round surface-mount LED lamps at the upcoming NTEA Work Truck Show.
Optronics says the first lamp, STL201XRFHXB is a stop, tail, turn and backup lamp with a patent-pending optical design that sets it apart from other lamps on the market. The second lamp, the STL13RFHXB is a stop, tail and turn lamp designed for heavy-duty trailer applications. Both lamps feature Optronics' new reflective conspicuity mounting flange.
Optronics introduced its first line of multi-function surface-mount lamps in 2014 and has since become the most prolific producer of these versatile, low-profile LED lamps that require only a half-inch wiring hole, the company says. Before the introduction of the surface-mount lamp, manufacturers had to design vehicles with 4-in. round or 6 in. oval mounting holes in body panels, frame posts, docking plates or gussets to accommodate each separate lamp. The holes reduced structural integrity and allowed moisture, road debris and other contaminants to enter into body cavities, promoting corrosion.
"Why design vehicles with 4- or 6-in. holes when a half-inch hole is all that's needed," says Brett Johnson, president and CEO of Optronics International. "OEMs and bodybuilders understand the structural advantages of minimizing potential sources of corrosion, while maximizing body strength and they also understand that they get two lamps in one with our Fusion products."
At just .79-in. thick, Optronics says the STL201XRFHXB stop, tail, turn and backup lamp combines lamp functions reducing further the need for mounting holes. The even lower-profile .75-in. surface-mount STL13RFHXB stop, tail and turn lamp gives heavy-duty trailer manufacturers their first surface-mount option for this key class of lamps, the company says.
Optronics also says its high-visibility reflective mounting flange is one of the most unique features of both products. Like other vehicle conspicuity devices, the flanges help others on the road detect the presence, size and shape of a vehicle whether its lamps are operating or not, the company says.
"The economy is booming and that means more vehicles are on the road both day and night," Johnson says. "Visibility has never been more important for the safety of vehicle operators and the driving public."