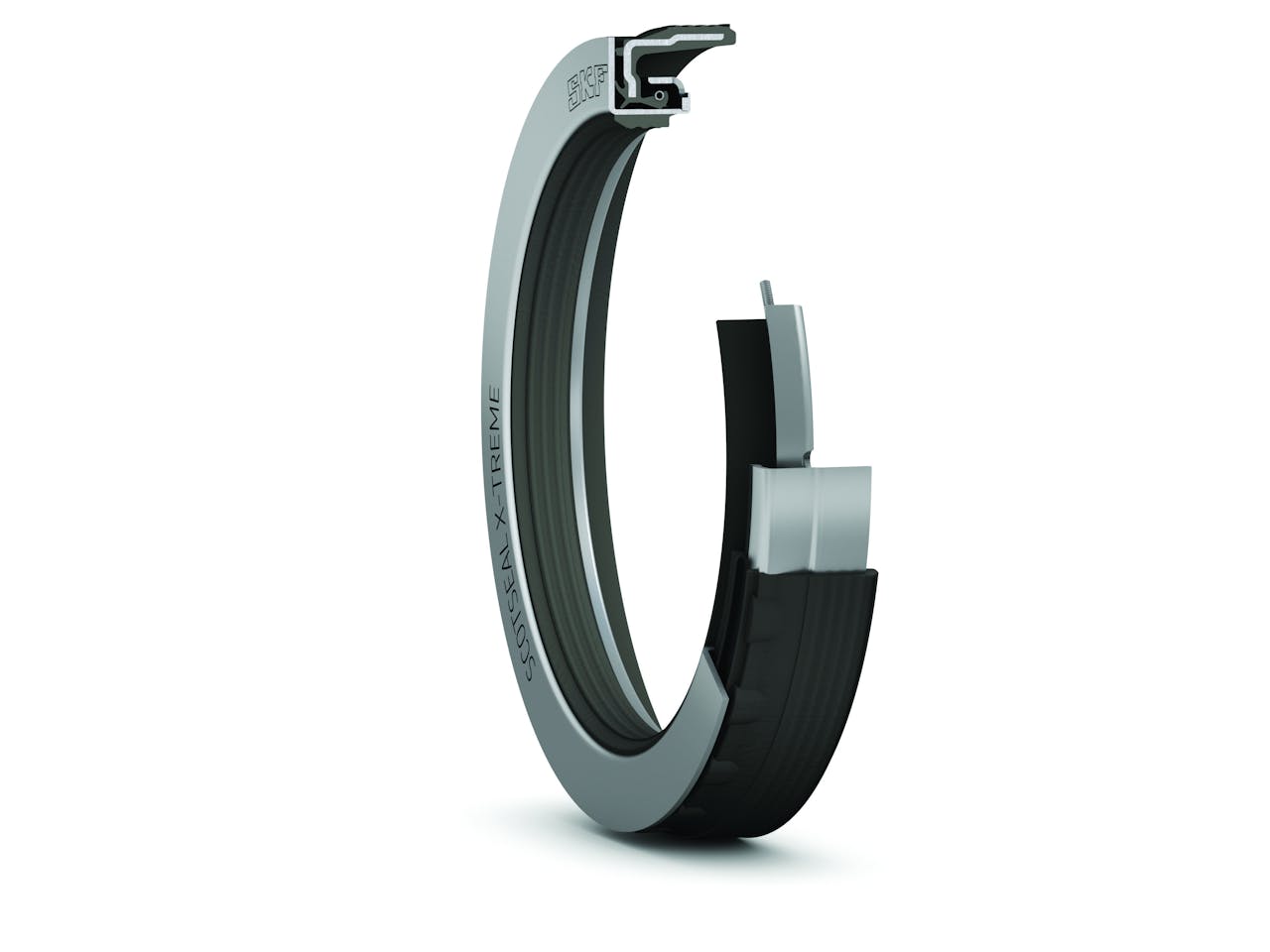 SKF introduces its Scotseal X-Treme wheel-end seal for drive, steer and trailer axles.
According to SKF, the Scotseal X-Treme wheel-end seal offers new design features that include optimized primary and axial lip profiles, a new metal unitizer geometry and the use of an upgraded HNBR lip material which enhances the performance of SKF's unique "wave" lip design. Collectively, SKF says these features improve pumping so it runs 25 percent to 30 percent cooler and provides 50 percent less torque, all contributing to improved fuel economy.
Ultimately, the company says the product helps reduce the risk of premature wheel-end failures and the high costs associated with unplanned downtime and vehicle recovery.
"The new Scotseal X-Treme wheel-end seal offers exceptional performance in virtually all operating conditions," says Don McEntee, head of marketing and business development, SKF Vehicle Service Market North America. "With its ability to lower running friction and provide improved contamination exclusion, the Scotseal X-Treme is an ideal solution for fleets looking for maximum uptime, lowest cost per mile and the best ROI seal."
As part of SKF's existing Scotseal wheel-end seal product offering already consisting of the Scotseal Classic and the Scotseal PlusXL, the Scotseal X-Treme is hand-installable and requires no special installation tools.
Additionally, SKF says it provides outstanding wear resistance for optimum seal life, is designed to withstand the harshest operating conditions and is backed by a five-year/500,000-mile warranty (see an SKF representative for more details).