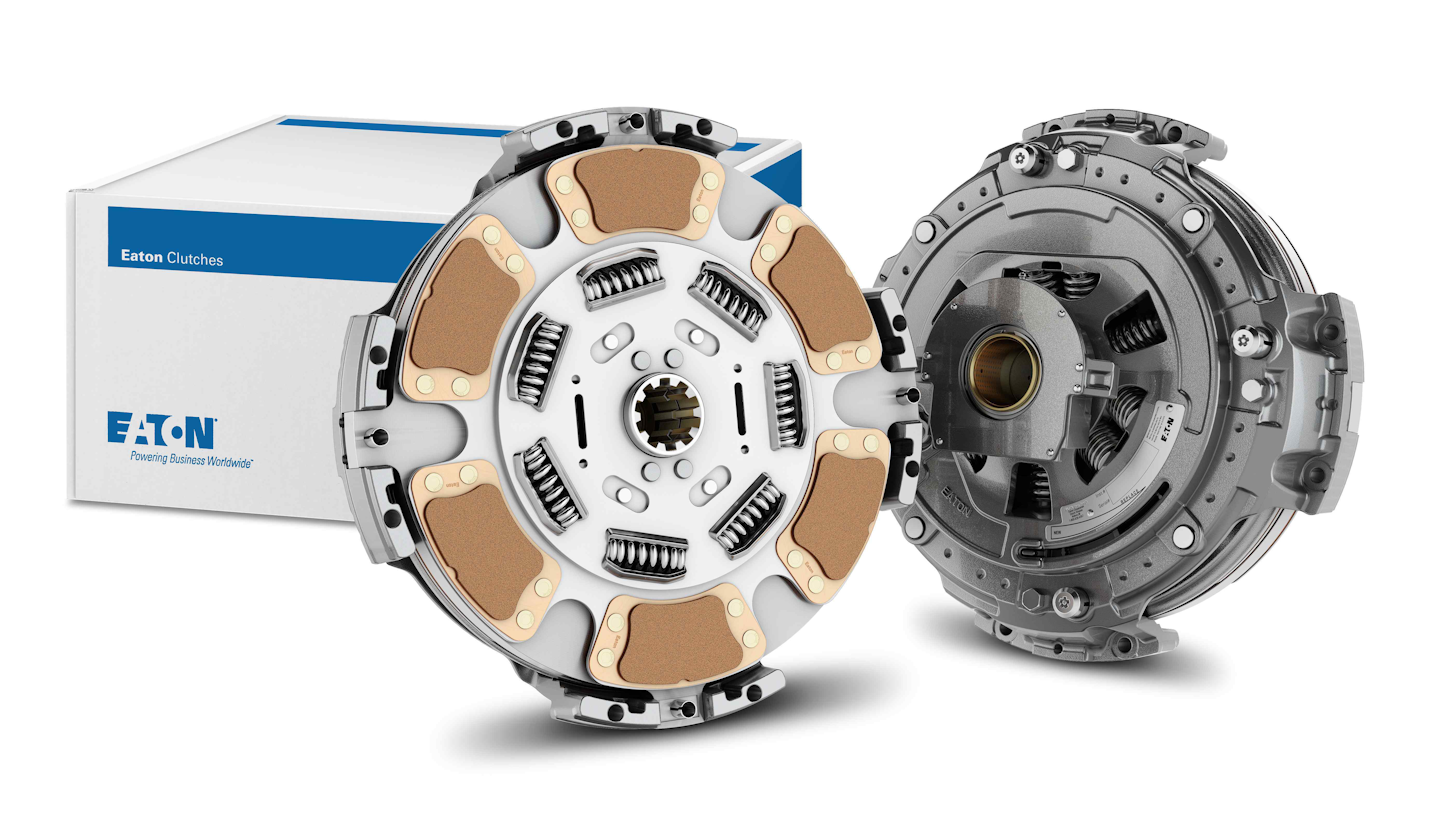 Eaton has added two new enhancements to the company's line of EverTough Self-Adjust and EverTough Manual-Adjust heavy-duty aftermarket clutches to help streamline maintenance and improve performance.
Eaton says the release bearing has been upgraded with wider thrust pads to optimize the interface with the release fork providing more contact area for the fork resulting in less wear and longer clutch life. A third grease zerk fitting also has been added to provide better access for routine lubrication.
"These improvements were made to address the needs of the vehicle operators in North America," says Steve Case, product manager – clutch, Eaton. "The updated EverTough line complements our portfolio of medium- and heavy duty clutches, including our top-of-the-line Advantage Series and our line of remanufactured clutches, providing a competitive offering for vehicles of all ages operating in North America."
The new EverTough clutches include 100 percent new, genuine Eaton components and undergo Eaton's rigorous standards for testing and performance prior to engineering approval and release to the market for sale, the company says. Eaton EverTough clutches are designed and engineered for older vehicles typically operated by the second and third owners. The company says the EverTough line of products provides a balance of price, features and value for older vehicles in the marketplace.
Eaton adds EverTough clutches are available in 7-, 8-, 9- and 10-spring designs with torque ratings ranging from 1,400 to 2,050 lb.-ft., and include premium dampers to help reduce harmful driveline vibration and come with a one-year/unlimited miles warranty. A two-year warranty is available with the purchase of a Genuine Eaton Clutch Installation Kit.