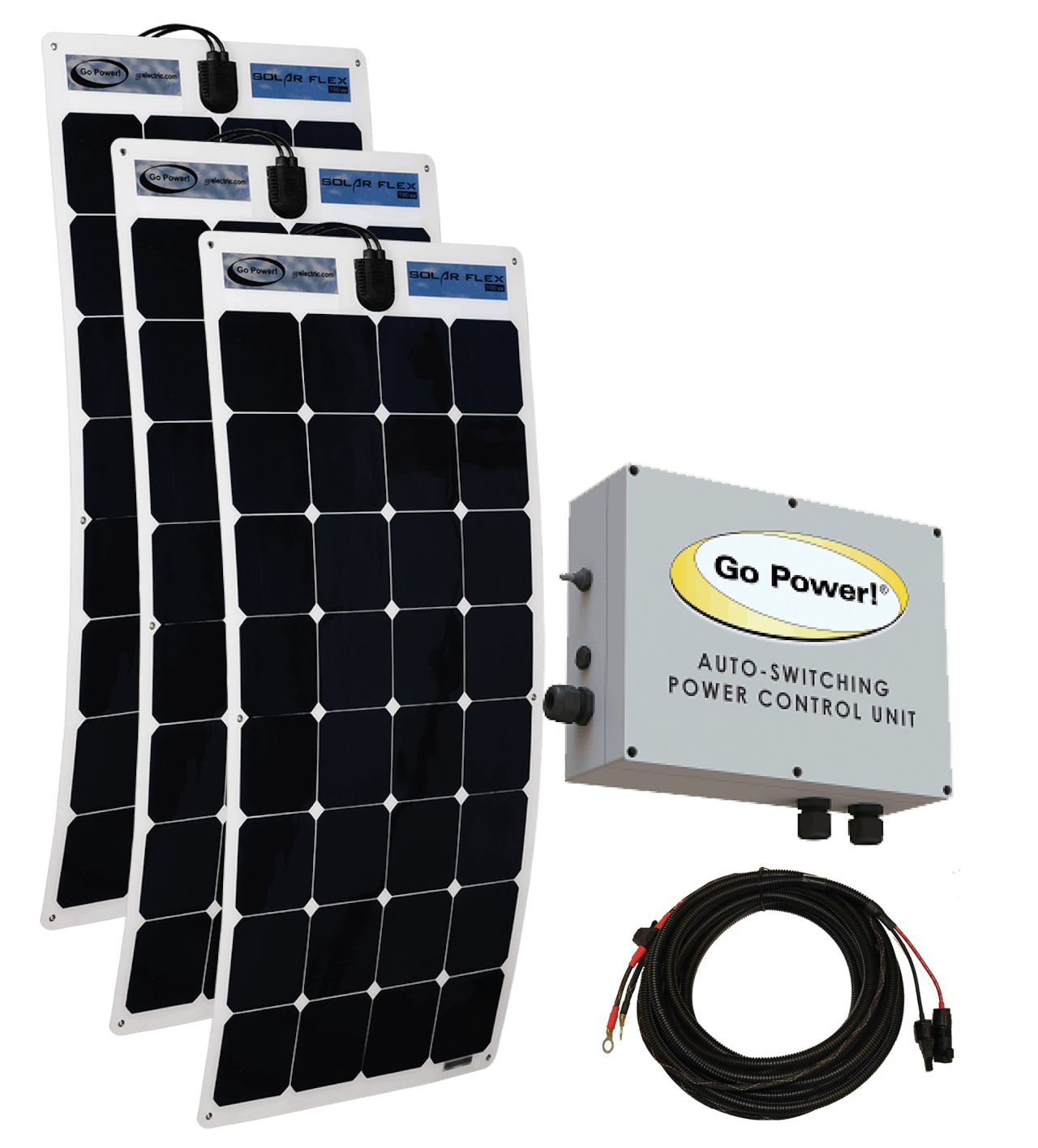 Go Power introduces its new solar powered Dual Charging System (DCS).
Designed and engineered specifically for charging both liftgate and pallet jack batteries, Go Power says a unique component called the Auto Switching Power Control unit allows the DCS to automatically switch from charging pallet jacks to liftgates, depending on what is plugged into the unit. This means the DCS not only saves time, it reduces fuel costs by making deliveries more efficient, the company says.
Go Power says the DCS uses solar to solve many common battery problems truck operators face daily. Topping off liftgate and pallet jack batteries with solar extends the life of the batteries from months to years. According to ATA, in 2015 trucks in the United States consumed 54.3 billion gallons of fuel for business purposes. The DCS eliminates the need for idling while operating a liftgate, saving up to $25-40 per day in fuel costs, according to data retrieved from Go Power! liftgate installations, the company says.
"The idea for the dual purpose solar charging kit stemmed from a consistent problem that customers presented us with: electric pallet jacks that had trouble making it through the day, and liftgate batteries being prone to failure," says Sean O'Connor, business development manager for the Go Power Work Truck division. "When we saw this was a wide-spread issue, we aimed to create a solution that would provide a charge throughout the day to both battery banks that was easy to install and practical for use in the field."
Go Power says the DCS requires minimal modifications to a truck or trailer and only basic tools are needed to secure the solar panels and to wire them into the truck's electrical system. The DCS kit also features the company's flexible, low-profile solar modules. These solar panels are a mere 1/8-in. thick and are 82 percent lighter weight than traditional panels. The modular panel design also allows for easy expansion if required for service routes with limited daylight locations. The Go Power panels deliver continuous battery charging for both the liftgate and the pallet jack while driving or parked. With a standard 5-year warranty and 2-year ROI, they are an investment in fuel efficiency, extended battery life and reduced service calls, the company says.