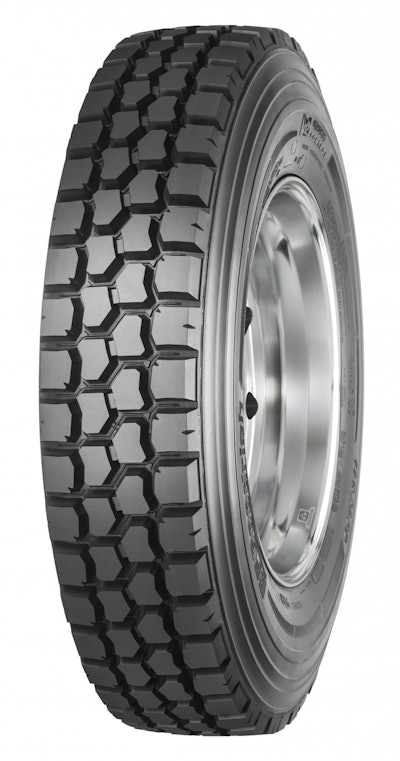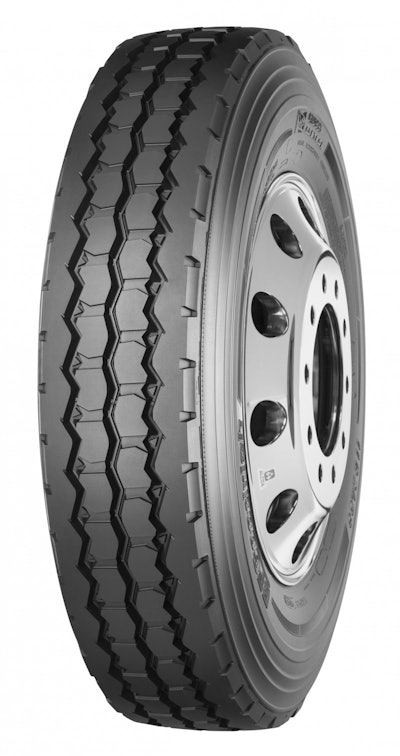 Since 1996, BFGoodrich commercial truck tires have helped American truckers take control on our nation's highways and byways. With the launch of two new all-terrain tires from BFGoodrich, the Cross Control S and Cross Control D, the legacy continues for trucks used for construction, logging and energy that encounter aggressive conditions in grueling day-to-day environments, according to an announcement.
"BFGoodrich commercial truck products are built to deliver the best uptime in their class with tough proven performance. It's a brand that fleet operators can count on while working on the most demanding job sites," says Adam Murphy, vice president of B2B marketing at BFGoodrich commercial truck tires.
The BFGoodrich Cross Control tire line is designed to combat damage and downtime with features that include:
Thick sidewalls to resist damage from impacts;
heat-release compounds to help reduce internal casing temperatures;
a full-protector ply, which is 75 percent wider than a leading competitor, to provide protection from penetrations and road hazards even past the outer grooves;
anti-cut and chip resistance to help prevent damage that can take a tire prematurely out of service.
In fact, the BFGoodrich Cross Control S (all-terrain steer/all-position) tire is guaranteed to provide 20 percent more mileage on the wide-base iteration of the BFGoodrich Cross Control S than with the BFGoodrich ST565TM wide-base tire. The serrated shoulder with staggered rib blocks assist with maneuverability in soft soils and snow conditions. The aggressive ribbed tread design provides traction in challenging conditions without sacrificing handling or ride comfort. The BFGoodrich Cross Control S tire is available in sizes 11R22.5 and 11R24.5 (Load Range H), 315/80R22.5 (Load Range L), and starting in May 2018 will be available in sizes 385/65R22.5 (Load Range J) and 425/65R22.5 (Load Range L), according to an announcement.
The BFGoodrich Cross Control D, an all-terrain drive tire, offers many of the same features as its steer counterpart. Built for traction, it is designed with 25 percent more lugs on the road to grip snow, mud and dirt. A 75 percent wider protector ply than a leading competitor provides greater protection from road hazards and penetrations, which can leave fleets and owner-operators on the side of the road encountering unexpected downtime, the company says. The BFGoodrich Cross Control D tire is available in 11R22.5 and 11R24.5 sizes (Load Range H). And confident in the Cross Control's downtime-fighting durability and increased mileage, BFGoodrich offers a work-hard guarantee for the products.
"The BFGoodrich Cross Control D and S tires are extremely beefy compared to what I normally drive on during a construction job. I like that design because I get the best traction, even climbing up steep grades and rocky material," says Kelli Desmond, driver for Sierra Rental & Transport. "But what's surprising is that these are also some of the most comfortable tires I've ever driven on the highway."
"To ensure we are meeting customer demand for durability and traction, we will be revitalizing the entire product portfolio over the next few years," Murphy says. "In addition, we are also eager to introduce a new BFGoodrich brand technology — an augmented reality (AR) app — an exciting tool that brings a 3-D version of the new tires to life in the user's environment."
Available soon through the app stores, it is designed for newer iOS and Android devices. The BFGoodrich AR app allows users to interact with the tire's features, benefits and key support materials, including technical specs, videos and customer testimonials.
The BFGoodrich Tires brand offers a full line-up of high quality, retreadable tires for line haul, regional, urban and on/off-road applications.