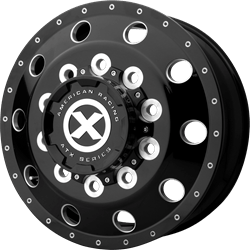 American Racing's ATX Baja-HD wheel is designed for the vocational truck market and is manufactured from forged 6061 aluminum alloy to help handle high load limits.
The Baja-HD features ATX's patented center caps that attach with four bolts and are made from a heavy-duty composite material engineered to resist road grime and truck washes.
American Racing says it comes in high gloss black and is available in sizes 22.5 by 8.25, 22.5 by 9.0, 22.5 by 12.25 and 24.5 by 8.25 sizes to fit most semis and vocational trucks.