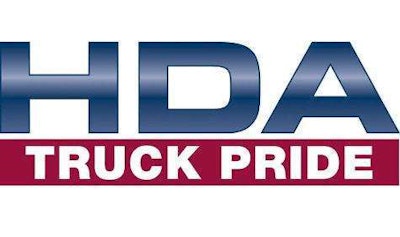 HDA Truck Pride has announced it continues its focus on engine aftertreatment with the addition of Turbo Solutions as a partner for turbochargers.
Engine aftertreatment is the fastest growing category in the commercial vehicle industry and turbochargers are a key component within that system, driving emissions. HDA Truck Pride has been boosting awareness and providing resources for their members to engage in the aftertreatment category, and the announcement of Turbo Solutions is another step in HDA Truck Pride's category management, according to an announcement.
Turbo Solutions is a turbocharger remanufacturing specialist and also serves as an authorized distributor of OE new turbochargers. Turbo Solutions offers HDA Truck Pride members coverage with new and remanufactured turbochargers for light-, medium- and heavy-duty trucks, RVs, marine and specialty applications.
The remanufacturing process meets OEM specifications and every turbocharger is remanufactured with OEM quality parts in its facility in Pennsauken, N.J. All turbos are dynamic assembly balanced and come with one-year, unlimited mileage guarantee. Turbo Solutions provides same-day shipment to HDA Truck Pride members.
"Turbo Solutions allows our members to offer complete coverage for their customers' aftertreatment needs. As we round out our Engine Aftertreatment Category demands, Turbo Solutions was a natural fit with extensive remanufacturing capabilities and a focus on the independent aftermarket," says Tina Hubbard, vice president of marketing and product management at HDA Truck Pride