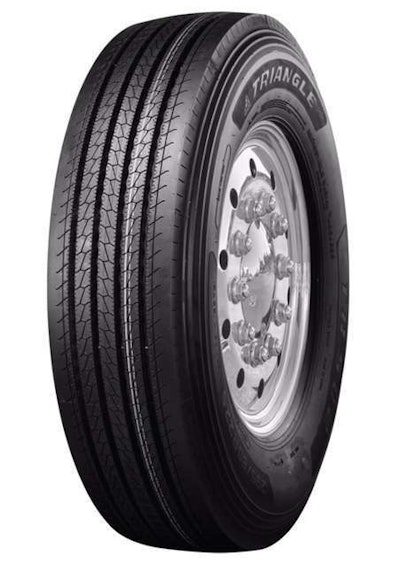 Triangle Tire USA introduces an all-position tire for regional and urban-haul applications.
The company says the TRS02 premium features a durable casing designed for multiple retreads, while a split-layer compound helps deliver long original tread life while reducing rolling resistance. A wider footprint also contributes to extended removal miles, and Cornering stability and overall handling are aided by undulating tread base grooves and the company's Variable Sipe Concept technology, the company says.
The SmartWay-verified TRS02 is available in 10 sizes ranging from 265/70R19.5 to 11R24.5 and ply ratings ranging from 14 to 20, Triangle says.