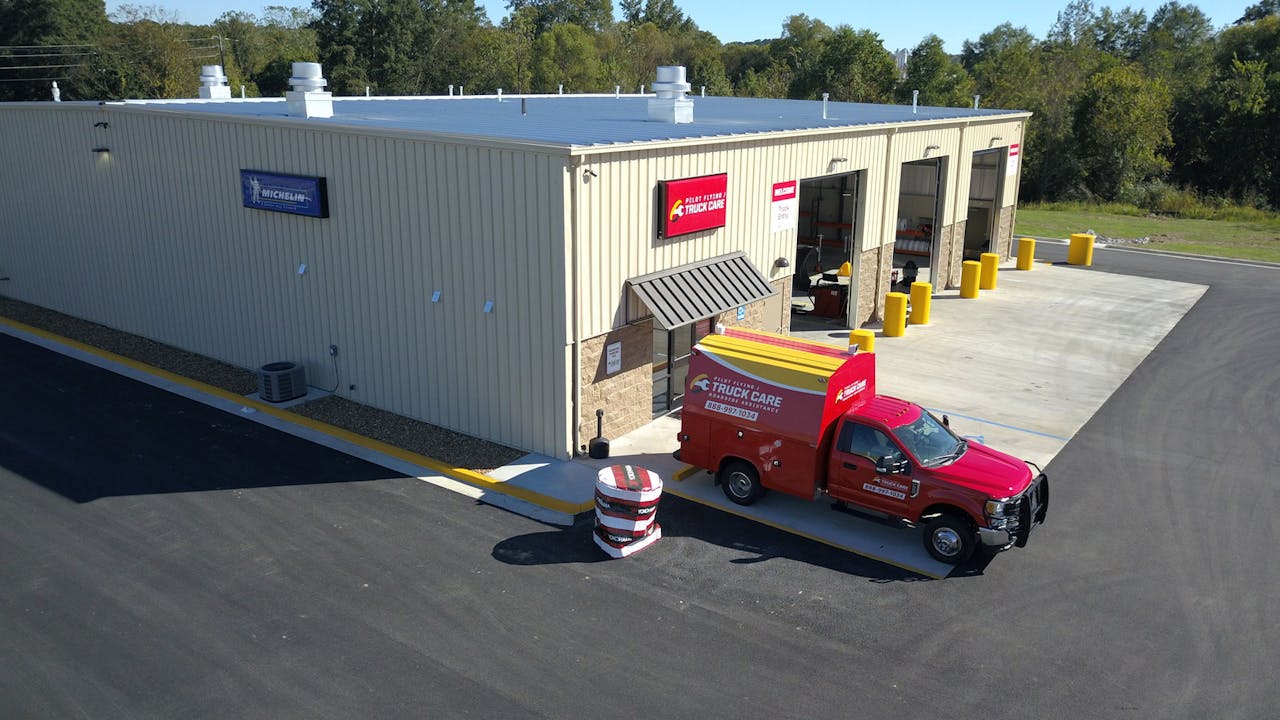 Pilot Flying J is offering free mid-trip inspections as part of its Pilot Flying J Truck Care program through June 7. The company is helping professional drivers and trucking companies prepare for the Commercial Vehicle Safety Alliance's (CVSA) International Roadcheck event June 5-7, according to an announcement.
"During the 72-hour CVSA Roadcheck event, all commercial drivers should be prepared for a thorough inspection of both driver operating requirements and vehicle mechanical fitness, says Jason Davis, director of operations for Pilot Flying J Truck Care Service Centers. "Leading up to the event, Pilot Flying J Truck Care is here to provide necessary preparation tips to professional drivers and to help ensure trucks meet the requirements necessary for the checks. By offering free mid-trip inspections, our hope is that we help more professional drivers pass the checks successfully."
Mid-trip inspections are heavily focused on checking the tires and brakes of trucks, and also include the inspection of windshields, exhaust, lights and more. The three most common failed items are tires, brakes and lights. Performing proper inspections on each of these will help reduce the chances of receiving a violation.
In addition to the mid-trip inspection, Pilot Flying J recommends professional drivers take advantage of the tips below to help prepare ahead of inspection week and every day:
Buckle up: Wearing a seatbelt is more important than just avoiding a violation, it could save a life.
Documentation: Drivers are required to carry specific documents. These include, but are not limited to a license, any endorsements if applicable, medical card and hours-of-service tracking device (ELD).
Tires, wheels, rims and hubs: Ensure all are examined for defects, including cuts, cracks and leaks.
Brakes: Confirm there are no missing, non-functioning, loose, contaminated or cracked parts on the brake system and examine all brake systems to ensure proper functioning and pressure.
Lights: Inspect all required lamps for proper color, operation, mounting and visibility.
Throughout the Roadcheck event, professional drivers can utilize Pilot Flying J Truck Care's more than 130 mobile emergency roadside assistance trucks as well as the company's 16 service center locations. Pilot Flying J Truck Care services include mobile emergency roadside assistance, on-site service center assistance, tire sales and service offering for both retail and national account products, preventive maintenance and light mechanical assistance to professional drivers.