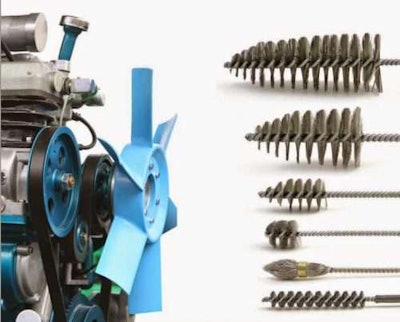 Brush Research introduces its Specialty Automotive Brushes.
Designed to remove rust, carbon deposits and dirt during engine rebuilds Brush Research says its new brushes are engineered for efficient, thorough cleaning of injectors, seats, copper, injector cups and plunger bores to facilitate uniform seating and sealing.
The custom diesel brushes are suited for Cummins, Detroit Diesel, Caterpillar and International engines and are designed for durability and a long life, the company says.