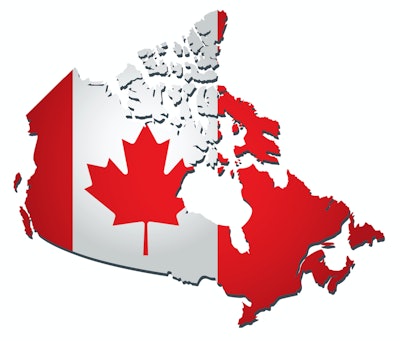 The independence of Canada's commercial vehicle aftermarket became a bit more pronounced earlier this year with the dissolution of Heavy Duty Aftermarket Canada (HDAC).
As the successor to the longstanding Heavy Duty Distributor Council (HDDC) of Canada, the HDAC served as only association dedicated exclusively to the profitability and success of the Canadian independent aftermarket.
Speaking in the months after its closure, former HDAC members say they will miss what the organization and its predecessor did for their businesses, industry and country. The distributors say the HDAC was not without its flaws, but it was theirs. And with some prior HDAC issues (such as the Right to Repair movement) still unresolved and others (an impending trade war) gaining traction, Canadian distributors say the value of an industry association remains.
Distributors in Montreal and Minneapolis may sell the same products, but their businesses are different.
For another distributor association to succeed north of the 49th parallel, Canadian distributors say it will need to comprehend and grasp the unique challenges of the Canadian marketplace.
"Our market is only one-tenth of the size of the United States, but it is different in a lot of ways," says Piero Amello of The Original Parts Warehouse (OPW). "The markets are very distinct; there are challenges we have here that aren't found [in the United States]."
Amello says that's one of the reasons his business was so active in Canada's prior organizations, particularly the HDDC. Amello says the organization provided Canadian distributors a unified voice to communicate with suppliers and convey the market differences. The two organizations also were useful in that they could represent the aftermarket on a political level, says Ian Johnston with Harman Heavy Vehicle Specialists.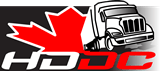 As a past president of HDAC, Johnston is among the Canadian distributors who are evaluating their options and eager to find another way to create an industry group. He notes the aforementioned Right to Repair movement and growing tariff crisis as issues "too big for one company to tackle on their own" through lobbying and political action. He also notes that because of the fees and restrictions on lobbying Canadian Parliamentary members — "to talk to the Canadian government you must have a Canadian identity," he says — merging with a U.S.-based organization wouldn't be the simple solution it may appear from afar.
HDDC and HDAC also helped small businesses "break into the industry," says Honorio 'Mario' Oliveira of ULT Powertrain. "It allowed them to be introduced to the other people in our business and discuss our industry."
"Speaking with your peers helps provide better perspective," adds Amello. "If you're a smaller business, it helps being able to talk to [larger] companies about your challenges, and how they faced them … And everyone always wants to help the smaller guy. Everyone was small at one time."
Unfortunately, it was a shrinking number of distributors that led to the shuttering of the HDAC. While Canadian aftermarket sales volumes are growing, the number of distributors in the market are not. A low ratio of distributors to suppliers caused industry manufacturers to question the group's value.
If a replacement organization is developed, Canadian distributors believe it would be best for it to focus on intra-distributor relationships and industry issues (such as the impending tariffs), rather than as a bridge to supplier relationships.
"I think we're seeing an evolution about what the value driver is to be a member of these organizations," says Johnston. "What we need from a trade association today may not be what our parents' generation needed."
The civic and community activity found in both organizations also should be addressed, past members say.
Both organizations supported the Sick Kids Foundation with an annual charity auction that, since its inception in 2002, has helped raise more than $754,000 for healthcare for Canadian children. Kevin Broadwood with Pinwood Truck Parts has managed the charity auction since 2007, and worries it may be unable to continue without a connection to an industry group. He says the auction's connection to HDAC's annual convention was one of the main reasons it was able to work. Distributors could dedicate time while at the event to the auction. Now that that time has been reallocated, Broadwood says it would be tough to reclaim it.
"I think it needs to be tied to something else, something people already attend, to make it work," he says.
At this point the Commercial Vehicle Solutions Network (CVSN) seems most likely to come to the Canadian aftermarket's aid. CVSN is a North American organization that counts several Canadian distributors within its membership. The organization has extended invitations to other HDAC members seeking representation, and Executive Director Angelo Volpe says CVSN is preparing to add more Canadian suppliers to its membership to better facilitate supply chain relationships for aftermarket distributors.
He says several will be on hand at CVSN's upcoming Aftermarket Distribution Summit and is working to schedule time for discussions between both sides.
"We are telling our suppliers that when they come to the Summit to please bring their Canadian reps," he says. "Our hope is if there are issues there that they can sit down and have a roundtable discussion or something."
"Angelo has an amazing opportunity here," adds Oliveira, noting CVSN's leadership in the Commercial Vehicle Right to Repair Coalition and willingness to get involved in legislative issues as enticements for now unaffiliated Canadian distributors.
"We want to make [CVSN] more inclusive to those Canadian guys," says Volpe.
Broadwood says if Canadian distributors are going to have any representation in the future, he thinks it will be in that manner, as a Canadian-centric expansion of an existing group.
He says Canadian distributors "can still have that taste and flavor" of what HDDC and HDAC provided, but when asked if another group will ever form to follow in their footsteps, "I think those days are gone."
As such, Canadian distributors are preparing for the future alone. That means attempting to grasp and manage a multi-billion-dollar tariff ruling without any guidance, political clout or support, Oliveira says.
"This is exactly what the HDAC should and could have been about," he says, "to provide some information and reassurance in an unsure time."
"We don't have a voice with our government anymore," Amello says. "Once you lose that voice, you lose the ability to be heard."