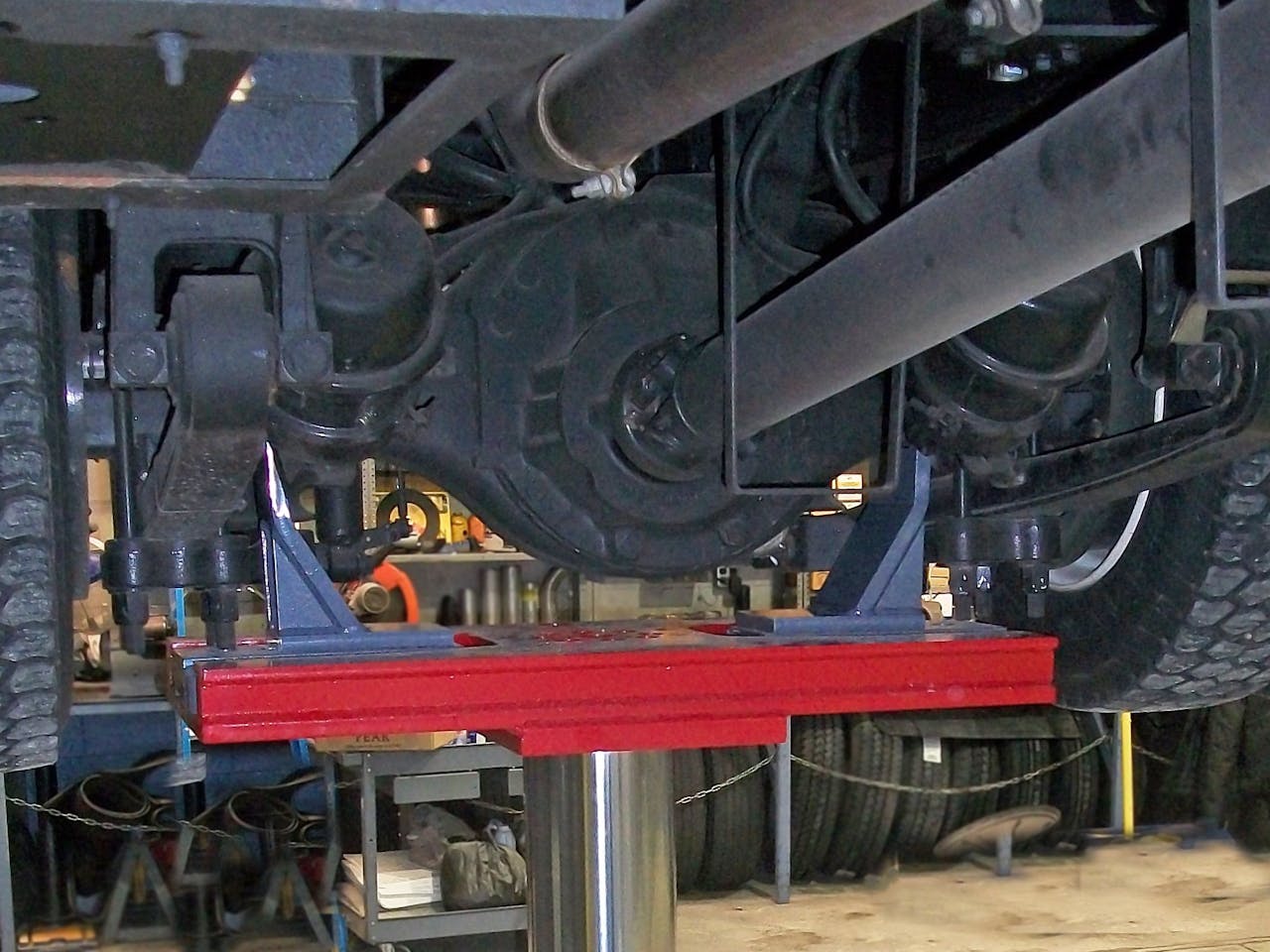 Stertil-Koni has introduced two adapter kits tailored for its inground scissor and piston lifts, each engineered to facilitate more efficient lifting by engaging the front and rear lifting points on buses and trucks. Driving Stertil-Koni's engineering approach is a transformation in how heavy-duty vehicles are now being built, according to an announcement.
Following an increase in the size of newer transit buses, school buses and heavy-duty trucks, along with the requirements for larger axles to support them, Stertil-Koni recently engineered two new adapter kits, one expressly manufactured for transit buses and another suitable for both trucks and school buses. Stertil-Koni's school bus and truck adapters are constructed to be wider and taller, while transit bus adapters are flatter and broader. The adapters have been optimized for both new vehicles with the latest axles as well as older vehicles.
"The net result is to increase the versatility, safety and performance of Stertil-Koni's DiamondLift, a state-of-the-art high-pressure telescopic piston lift, and EcoLift, the original ultra-shallow, full-rise axle-engaging scissor lift," says Matthias Lennemann, Stertil-Koni heavy-duty inground lift sales manager.
"Today's trucks and buses coming off the production line have bigger and wider axles. In response, Stertil-Koni listened to our end-users and tailored these adapter kits to meet the newer requirements. Each kit contains various front and rear adapters and is included, as standard, with new inground lift purchases from Stertil-Koni. Customers simply choose which adapter kit best suits their fleet," Lennemann says. "The adapters are all engineered to embrace the axles, frame or suspension on the vehicle securely."
Each adapter pair has a capacity of up to 35,000 lb., depending on the type of lift with which it is used. The kits also are available to current Stertil-Koni inground lift customers.
Stertil-Koni's breadth of adapters extends beyond the bus and truck industries. Adapters are available for virtually every vehicle type, from agricultural and construction equipment to waste collection, military vehicles and more, according to the company.
"Stertil-Koni takes great pride in always listening to our customers. In that way, we can fully address all of their heavy-duty lifting needs and strive to exceed their expectations," says Dr. Jean DellAmore, Stertil-Koni president. "The new inground lift adapter kits are a great leap forward for virtually all bus and truck maintenance facilities using Stertil-Koni lifts to service their heavy-duty vehicles. That is precisely why we call our approach 'Freedom of Choice' — delivering the broadest range of vehicle lifting options to address all of our customer needs."