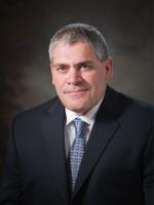 STEMCO has hired Eric Vaillancourt as its new president. Vaillancourt comes to STEMCO with more than 30 years of experience in various industries. He most recently served as the president of Garlock Sealing Products, a fellow EnPro Industries company, according to an announcement.
"My purpose and goal are to co-create a peaceful, sustainable world by expanding the horizons of one person at a time," says Vaillancourt. "STEMCO is a great company, with great people and it's a privilege to be able to join them in advancing our vision of making the roadways safer."
Before his time at Garlock, Vaillancourt held progressing titles at BlueLinx Corporation, a distributor of building products in North America, ultimately holding the position of regional vice president of northern sales and distribution. His experience also includes working as an area sales manager for Georgia-Pacific.
Vaillancourt succeeds former company president Todd Anderson. "We are grateful for Todd's years of service with STEMCO and EnPro, and we wish him well on his future endeavors," says Vaillancourt.