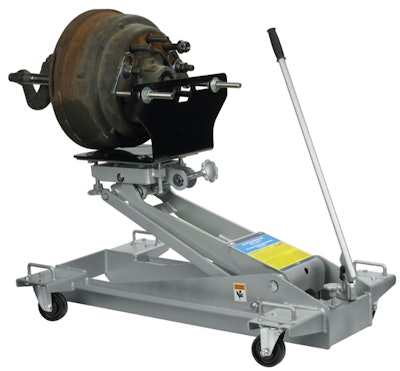 OTC introduces the new 5091 Heavy Duty Spindle Adapter, now available in North America.
OTC states the low-lift transmission jack adapter holds the spindle assembly securely in place during king pin service, eliminating the need to completely disassemble the brakes and reducing the spindle weight while handling.
For maximum convenience during service, OTC says the spindle assembly can be raised to a comfortable working height while replacing king pin bearings or bushings. The patented design works with standard heavy-duty truck bolt patterns and wheel stud sizes and adapts to most low-lift transmission jacks.
Additionally, the spindle adapter is covered by OTC's lifetime warranty, the company says. The 5091 HD spindle adapter is available now.