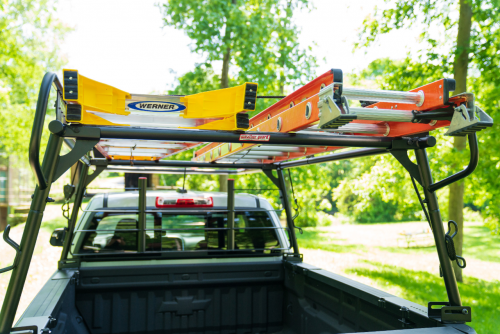 Weather Guard introduces its compact steel truck rack, built to fit most compact trucks, including the Chevrolet Colorado, GMC Canyon and Nissan Frontier.
Weather Guard says the rack is suited for carrying ladders or long materials to the jobsite and back. The rack's rear has handle bars to help make it easier to get on and off trucks, and the front legs adjust depending on the bed's length; it also has a removable rear crossmember and a matte-black powdercoat finish.
The 1,000-lb.-rated rack is engineered for quick, secure installation to the bed rail in less than an hour with no drilling required; four different areas allow flexibility for additional tiedown points, the company says.