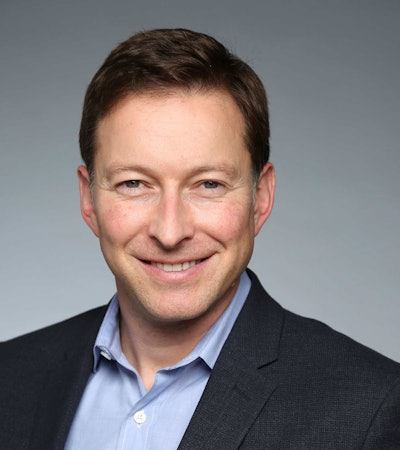 APC Automotive Technologies LLC has promoted Andy McIntosh to president of its AP Emissions Technologies division. McIntosh will be responsible for leading AP Emissions and all of its business units across Goldsboro, N.C. (AP Emissions); Hobart, Ind. (CATCO/Aristo); and Langhorne, Pa. (Eastern Catalytic).
The announcement was made by Mike Barto, APC president and chief operating officer, who notes that McIntosh has been with the company since 2015 and was vice president/general manager of its CATCO Catalytic Converters and Aristo Intelligent Catalyst Technologies operations.
"Having worked with Andy closely over the last three years, I am very excited for him to take on this new, expanded leadership role," says Barto. "His deep engineering background, intimate knowledge of our product lines and manufacturing platform and familiarity across our entire AP Emissions portfolio will make Andy very successful in his new role."
As general manager of CATCO and Aristo, McIntosh oversaw the development and manufacturing of coated-catalyst and catalytic converters for the CATCO, AP Emissions and Eastern Catalytic brands as well as a diverse range of private label customers. McIntosh and his team also spearheaded the complete manufacturing integration of the DuraFit heavy-duty product line, including diesel particulate filters and diesel oxidation catalysts, which was acquired in late 2017, according to an announcement.
"I am very excited and honored to undertake this leadership role at AP Emissions. As one of the leading players in the automotive and heavy-duty truck emissions-controls aftermarket, we are very well positioned to provide our customers with solutions that meet ever tightening air quality regulations," says McIntosh. "I look forward to working with our product marketing, engineering and manufacturing teams to provide our customers with the highest-quality products and best-in-class service that they've come to expect from AP."
Prior to APC, McIntosh served Honeywell Corporation as global vice president and chief technology officer for Asia, Europe and the Americas, where he lead a team of more than 250 global staff members. McIntosh initially joined Honeywell as director of engineering in 2011. Before Honeywell, McIntosh was the principal consultant for Global Productivity Solutions, a leading Lean Six Sigma consulting and implementation firm. McIntosh also served as divisional engineering manager for Eaton's Automotive Fuel Systems division.