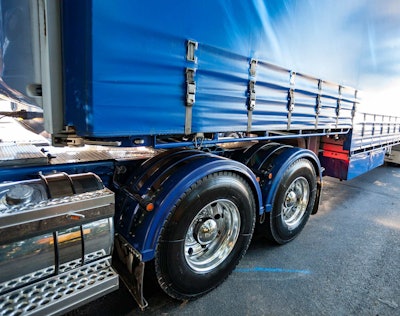 Aperia Technologies introduces a new chrome cover for the Halo Tire Inflator.
While the chrome adds personality and practicality to accessorize the Halo Tire Inflator, Aperia says it also plays a role in improving business for fleets, from driver retention to company pride.
"Our drivers take tremendous pride in their trucks, and it's the details that matter when it comes to recruiting and retaining drivers," says Jon Andrus, vice president of fleet administration at Doug Andrus. "Every touch point we have to improve driver retention matters to our company, and how a truck looks as well as how it operates is a factor in keeping our drivers on the road."
"Solutions such as lowering driver eligibility requirements, including age, are being considered to help address the driver shortage, but including new features that drivers want on trucks is another opportunity to engage and retain drivers," adds Josh Carter, CEO of Aperia Technologies.
The chrome cover snaps into place in seconds and is retrofittable and compatible with all models of the Halo Tire Inflation Systems, Aperia adds.