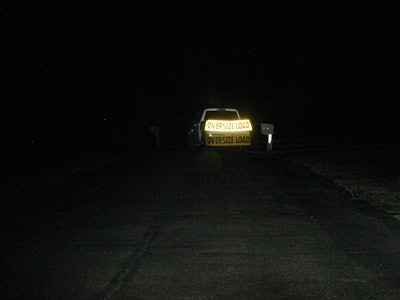 Ms. Carita SafeTruck has introduced an extensive line of new high-intensity grade reflective overside load banners for wide, long and oversize load heavy haulers.
Ms. Carita SafeTruck says the product is a valuable addition to its already extensive line of reflective, solid, and mesh banners. The new High-Intensity reflective surface makes the banner approximately 70 percent brighter than the standard reflective material, and seen from greater distances.
"When headlights hit this new material, it lights-up like it's plugged into a wall outlet" says Gordon Mosby, vice president and co-owner.
According to the company, several states require reflective or illuminated banners for oversize load movement during hours of darkness. New York now requires high-intensity reflectivity.
The new high-intensity banners have been highway tested for two years and in all weather conditions before being added to the SafeTruck line – they are available right now. They are very strong and durable, like all the banners produced in the USA by Safe Truck in its Verdi, Nev., plant. The company says the material is exclusive to SafeTruck and made to the company's high quality standards. The new reflective banners also available in custom sizes and wording, the company says.