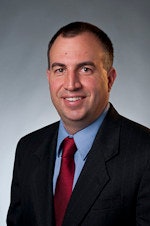 HDA Truck Pride has appointed John Lurz director of information technology. Lurz will lead the technology initiatives that support the foundation of HDA Truck Pride, according to an announcement.
Lurz joins the HDA Truck Pride team with more than 23 years of expertise in information technology infrastructure, applications and operations. Most recently, he worked at GE Digital as a business engagement manager and network solution delivery leader. Prior to that, he held a number of roles in Ford Motor Company's infrastructure and plant floor systems departments. he has extensive experience in infrastructure products and services, network security and applications engineering.
Lurz's extensive and broad knowledge in information technology brings exponential value to the HDA Truck Pride team. The IT team will report to Lurz, as it focuses on supporting the strategic plans of the organization, becoming the leader in IT solutions and business intelligence in the commercial vehicle aftermarket.
His ability to work cross functionally with product management, finance, sales and marketing has already begun to catapult HDATP in their business intelligence, PIM, e-commerce and telematics initiatives, the company states.
"We're very pleased to have John join our team," says President and CEO Don Reimondo. "He has a wealth of IT knowledge specialized in infrastructure, applications, telecommunications and operations. His expertise is an asset to our corporate strategic plan, and to the entire HDA Truck Pride network overall."