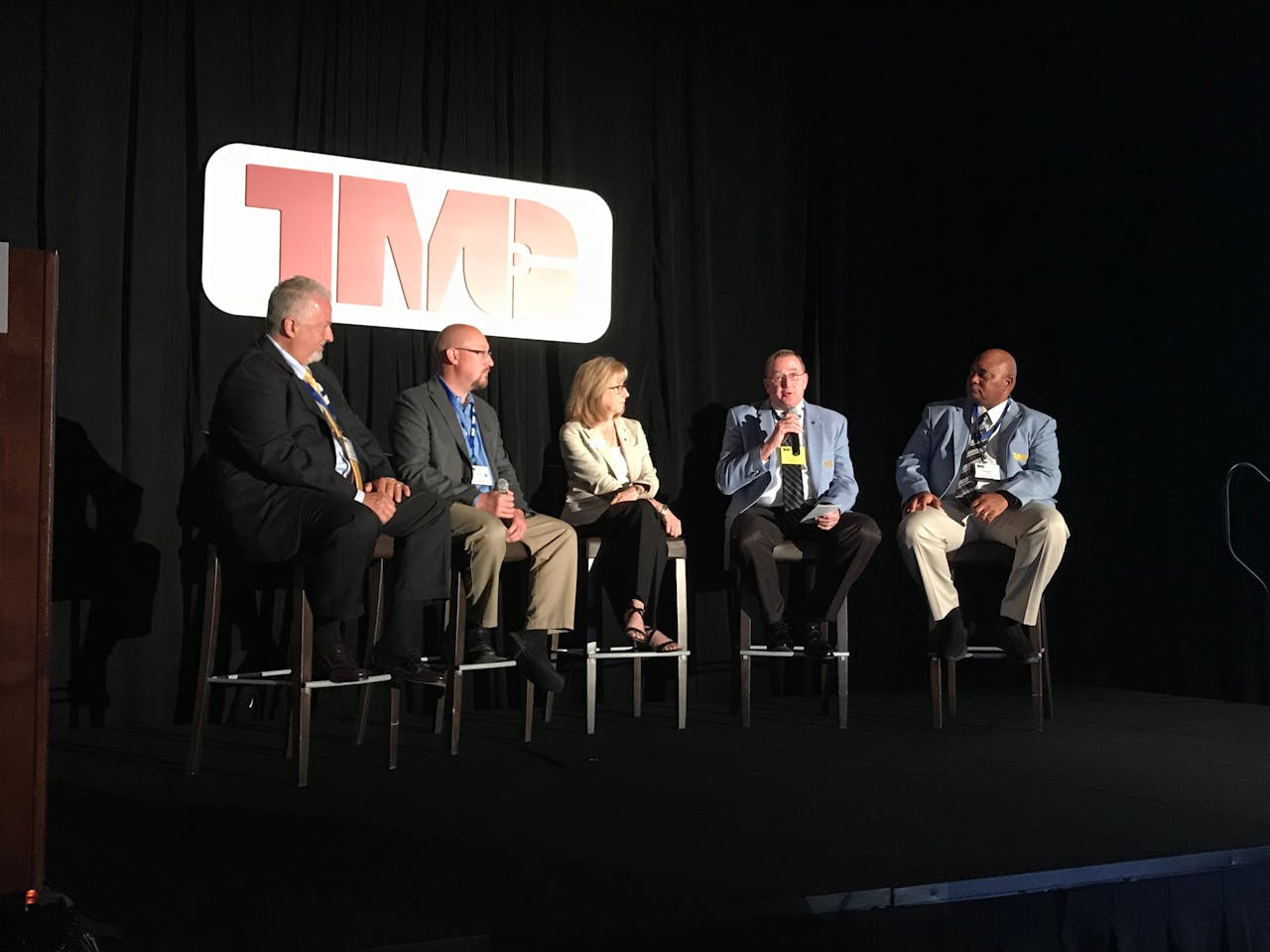 All too often conversations on trucking's technician shortage find their way to compensation. If you pay them, they will come.
To an extent, the panelists at Wednesday's technical session at ATA's Technology & Maintenance Council (TMC) Fall Meeting in Orlando agree with that.
Low pay doesn't engender much employee loyalty and it definitely doesn't entice potential employees. But the panel also notes technician retention is more than high salaries.
Technicians want your investment. In their skills; in their careers; in their families. Today's technicians want to know they chose the right employer and the right career, and they expect their employer to understand that.
"If you invest in individuals, they become more indebted to you and they are much less likely to leave," says Jim Boyd of Southeastern Freight Lines.
At TravelCenters of America, Homer Hogg says an extensive mentoring program has helped reduce turnover and increase retention across its national network. Hogg says all new technicians enter the program in their first week and are paired with a veteran technician. The formal program, which Hogg says is "aligned with the company's business objectives," requires the mentor and mentee to address a checklist of topics and tasks to help bring the new technician up to speed. Each completed task is formally acknowledged by the company and when the entire checklist is finished, Hogg says the mentor and mentee receive bonus compensation. Though it doesn't take long, Hogg says the mentorship program enables TA to show its new employees how much it values them coming on board.
Mike Mallett with Daimler Trucks North America (DTNA) says that's incredibly important, specifically early in a technician's career, because the first "one or two years" of a technician's career are when they are most vulnerable to disillusionment and leaving the business. "If you can keep them past then, they'll likely stay," he says.
"We have to take the time to talk to [students and young technicians] about a career path," says Lincoln Tech's Jim Coakley. A new employee coming into a business "wants to see it all," he says, and know what opportunities will be available to them as they become more acclimated into the operation.
Boyd says Southeastern tells all new employees "we hire you to retire you. We want to provide that long-term [financial] security." He says Southeastern is fortunate — its 10 percent technician turnover rate is well below industry average — but that doesn't mean the company takes its employee stability for granted. Southeastern works hard to keep all employees engaged after initial on-boarding and supervisors speak with technicians about their personal and professional goals.
"We want to show the technicians that we are interested in their future," he says.
Employee retention also can be strengthened during the recruiting process, says ASE's Trish Serratore. Serratore says fleets and service providers who invest in local technical schools can use those connections to showcase the culture and community of their businesses to students who will soon be entering the workforce. Serratore says students want to know exactly what is ahead once they finish school; the want to know they've made the correct choice.