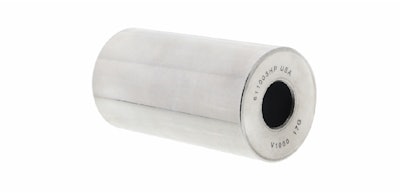 PAI Industries says its new HP Piston Pins have been specially treated with a Isotropic Superfinish (ISF) to combat parasitic loss.
PAI says ISF process is a two-stage chemically enhanced vibratory finishing process. First the parts are subjected to a proprietary chemical that temporarily harden the surface. During this stage, PAI says the vibrating action of the media removes marks which smooths the surface to a mirror like state. The hardened chemical is then removed for further polishing to take place.
The resulting low friction surface allows the drivetrain to run smoother; freeing up power and improving fuel economy. In fact, the surface is so smooth you can visually see the difference, the company says.