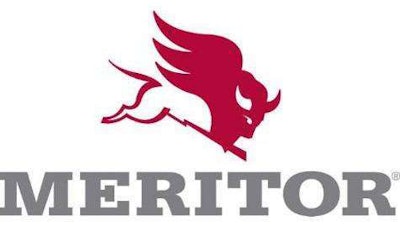 Meritor has announced more dates for its 2019 Aftermarket Product Training Events series.
The company says it will hold two days of training courses March 6 and 7 in Birmingham, Ala. Ideal for parts/sales and service personnel, Meritor says these training sessions are focused on improving customer satisfaction by providing attendees with proactive, solution-oriented skills and product information. The Santa Fe Springs-based events are part of Meritor's year-long training series, with additional events scheduled throughout the United States and Canada.
Meritor will hold a Technical Parts/Sales Training Event on Wednesday, March 6 or Thursday, March 7. The course will run 8 a.m. to 5 p.m. and lunch will be provided. Topics covered are said to include air disc brakes, brake inspection and maintenance, diagnostics, new Federal Motor Vehicle Safety Standards (FMVSS) and more.
Meritor also will hold a Fleet Night from 5:30 p.m. to 9 p.m. on Wednesday, March 6. Dinner will be provided. Topics said to be covered include air disc brakes, CVSA brake inspection criteria, diagnosis, brake balance and more.
Each course will be held at the Hampton Inn Conference Center, 3400 Colonnade Parkway, Birmingham, AL 35243. Meritor says advanced registration is required as class size is limited. Interested parties can register at MeritorPartsXpress.com.