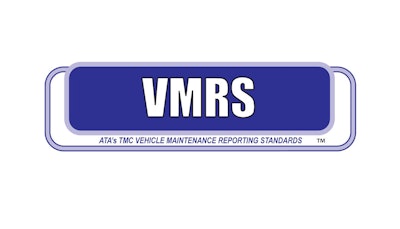 By Jon White, Jon White Inc., Wade & Partners
Listen up: Preemptive repair — long a dream or just theory — is now reality. It offers us the ability to replace vehicle components prior to failure based on their known condition using actionable, parametric data about that component's health.
This level of sophistication is no longer just a concept. It's actually unfolding in our industry. Over the next 10 years, technologies like artificial intelligence (AI) will revolutionize the very way we maintain our vehicles.
Applying AI to vastly expanded near real-time data, while our trucks are still operational, permits us the opportunity to take maintenance actions ahead of failures and mitigate costly, unplanned downtime.
But how will we effectively migrate and operate our key maintenance and shop processes around emerging innovations? Answering that question will enable fleet management to really fine-tune its goal of running trucks with minimal cost and as little unplanned downtime as possible.
How the OEMs and aftermarket suppliers of components and parts respond to this new technology will quickly accelerate this opportunity for change.
It all started with VMRS
When I entered the industry in the mid-1970s, I was focused on data analytics/forecasting and assisting with the early formulation of the Vehicle Maintenance Reporting Standards (VMRS). Our goals were simply to organize and structure data in an industry-standardized manner for maintenance reporting. The good news is that VMRS stuck. Today, it's still a mainstay of the industry for maintenance data.
As electronically controlled components came into heavy trucks in the 1980s, another standard was envisioned. It was revolutionary: In-vehicle, inter-component communications and a data platform for universal diagnostics. It was well ahead of its time. It operated like a little mobile vehicle Local Area Network (LAN).
With the help and advocacy from Lynn Gorman (then an executive at Ryder), as well as a few other key leaders from various OEMs, a de-facto standard for the "J Bus" data link was drafted and submitted to SAE International for standards and specifications.
It then went to industry committees, and eventually it stuck. Nearly all Class 7-8 trucks now have an in-vehicle J1939 data link.
Time to add early work with AI and drive it to the next level
Technology like AI lets us harness massive, industry-wide data warehouses to accurately predict imminent component problems — days or even weeks before failures occur.
We additionally have the opportunity to cross-correlate data signals from multiple components in the vehicle, so that a component's declining useful life can quickly be pinpointed and the right action taken to solve the problem.
We've had the ability to watch vehicles moving around their routes for years thanks to GPS and telematics providers. These telematics devices can also watch for fault codes that are posted to the vehicle's J1939 LAN.
Over the years, the array of possible fault codes has grown exponentially. Today, there are more than 15,000 types of fault codes.
Using filtering algorithms and resources to track this level of information can be wasteful, especially given that posted fault codes are often just noise. We have to interpret them singularly to extract meaningful, actionable maintenance insights.
Not only is it overwhelming — the fault codes only provide data after the event has occurred, indicating a problem as it's happening or after it's already happened.
Thankfully there is a newer, smarter approach. It's now possible to tap into in-vehicle data below the fault code level, and it can even be streamed in near real-time.
Rich, valuable data exists on the J1939 LANs of our vehicles, which can provide us insights before fault codes even emerge. This is especially important in cases where a vehicle's system is failing and fault codes don't even detect this occurrence.
Now, here's the trick. As pointed out by Kevin Otto, a retired Cummins engineer and Wade Partner, two key factors are necessary for AI technology to become a mainstream reality:
First, if we are to be successful in this approach, the providers of the actionable insights — those who build the AI engines — must be industry experts. Otherwise, it becomes very hard to measure if the resulting actions are actually correct.
Second, the industry maintenance management systems and shop processes must be adaptable to new insights that require a timely response. Otherwise, we're just back to square one of looking at overwhelming volumes of fault codes after the fact.
I spoke to Lynn Gorman, the former senior vice president at Ryder and FedEx, this week.
He said, "The vision we had 30-plus years ago has finally come full circle – to the point that we can proactively impact maintenance with repairs before failures occur. It's hard to believe that the work you and I did in getting the industry to listen up has yielded huge benefits to the industry — and still does."
It's time to listen up.
For more information on this topic, tune into a free webinar with Q&A on June 12. You can register here.