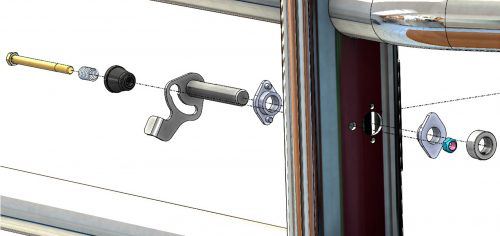 Magnum has debuted a redesigned latch system for its tube bumpers.
According to Magnum, the system features improved components for impeding movement caused by travel vibrations. The redesigned locking cam is made to be fastened securely by a retractable knob that helps keep the latch in place and prevent any movement, reducing wear on all components.
Also, for daily inspection under the hood, Magnum says users can simply pull the knob out, and lift the latch. The knob is spring-loaded so that it locks into place automatically once the latch is in the closed position. All the company's tube bumpers come with the updated system, and retrofit kits also are available, the company adds.