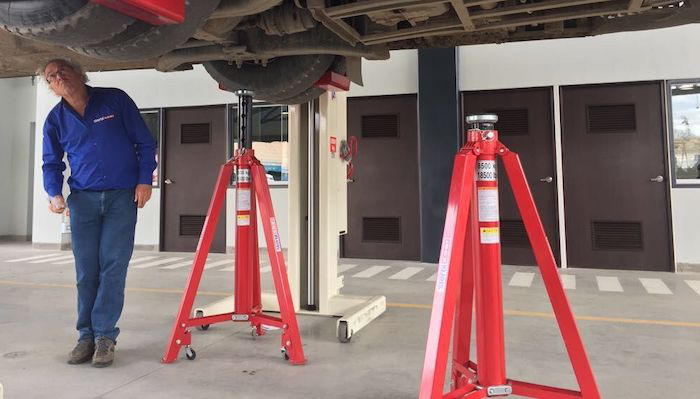 Stertil-Koni has launched a new Shop Equipment initiative that it says substantially broadens the company's product offerings in support of large-scale vehicle service and repair facilities across the U.S. and Canada.
"Our customers are increasingly turning to Stertil-Koni to address an even greater range of maintenance needs," says Stertil-Koni President, Dr. Jean DellAmore.
"That is precisely why we are expanding our efforts to engineer and deliver world-class heavy duty shop equipment that can be used in conjunction with our lifting systems — all designed to boost safety, efficiency and productivity for the busy technician on the shop floor," DellAmore says.
Product offerings that are part of Stertil-Koni's portfolio include transmission jacks, wheel dollies, specialty platforms, pit jacks, waste oil containment and heavy duty air-over hydraulic jacks.
"Beyond our established equipment offerings, we are also focusing on broadening our product range to include engineered applications, uniquely designed for larger customers and OEMs," says Carl Boyer, Stertil-Koni Shop Equipment specialist, who is spearheading the initiative.
"Our customers are fully supported by an unparalleled level of after-sales service from our factory-trained local distributors, each of whom has deep product knowledge," says DellAmore.