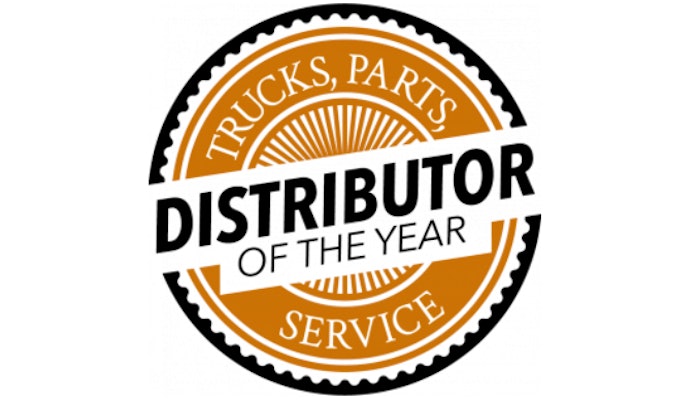 We've reached the home stretch for nominating the trucking industry's top businesses for our annual TPS Distributor of the Year and Successful Dealer Award.
Now in its 19th year, our Distributor of the Year program remains one of the aftermarket's preeminent honors, while our eighth annual Successful Dealer Award continues to gain popularity in the dealer space. And because both award programs are built upon industry engagement, we once again ask our audience to inform us of the businesses who should be selected as our award finalists this year.
Interested parties can nominate an aftermarket operation for our TPS Distributor of the Year award HERE; Dealers can throw their hat in the ring for our Successful Dealer Award HERE.
Both nomination processes take less than a minute and all businesses in the aftermarket distribution and dealer spaces are eligible for this year's awards except last year's winners. Additionally, while only one business can be named the industry's top distributor or dealer in 2020, five businesses in both channels will be selected as our finalists and will be profiled on this website in the second half of the year. Finalists also will be recognized during our award presentations.
The TPS Distributor of the Year award is sponsored by Minimizer, Meritor, Karmak and Interstate Billing. The Successful Dealer Award is sponsored by Automann, National Truck Protection/Premium 2000 and Interstate Billing.