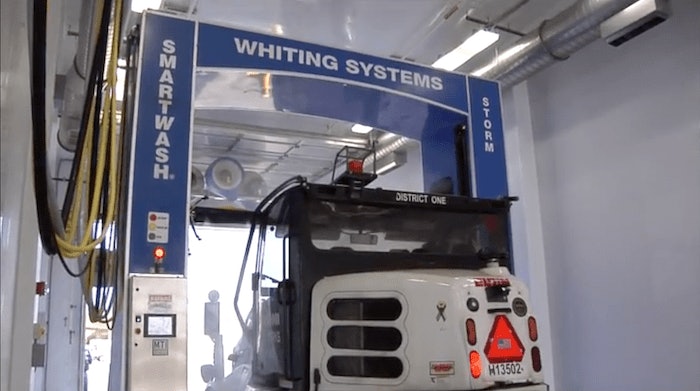 Whiting Systems and Marathon Group have entered a strategic alliance with PURE Bioscience, creator of the patented SDC antimicrobial, to implement PURE Food Transport Solution across Whiting Systems' U.S. network of truck washing and sanitizing facilities using PURE Hard Surface disinfectant.
"We are excited to implement the PURE Transport Solution across the Whiting Systems network. The environmental benefits and superior efficacy of PURE's EPA-registered PURE Hard Surface aligns perfectly with our sanitizing services and our commitment to provide innovative and reliable safety solutions to our customers," says Russ Whiting, president, Whiting Systems.
Adds PURE Bioscience CEO and President Tom Y. Lee, "Whiting Systems is a leader in the transportation industry, and we are pleased to welcome them as a partner for our PURE Transport Solution sanitation program. By combining our SDC product set and this alliance, it will ensure that Whiting Systems' customer base will have the ability to aid in building the confidence of the airline industry, train industry, bus transportation, and all commercial transit.
"This association with Whiting Systems will also increase the overall exposure and the number of blue chip corporations and independent companies using the PURE Transport Solution for operator/passenger travel. Whiting Systems' commitment to sanitizing all transportation needs, inside and out, is in line with our new PURE Certification Mitigation program designed to protect America's transportation and logistics chain."