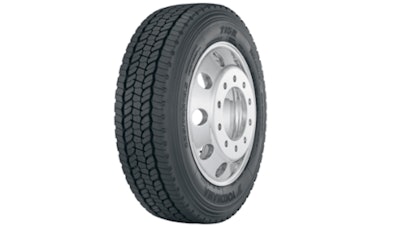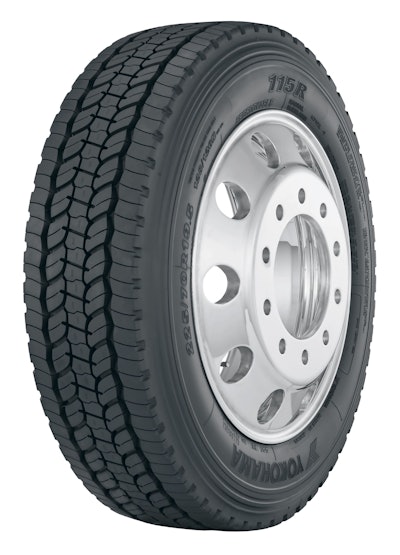 When all-season and high-speed capabilities are a must, Yokohama Tire says its new 115R comes through. The all-season tire is now available in size 225/70R19.5 (14).
"The N-speed rated 115R is a tough, all-position tire built to provide class 4 and 5 vehicles with superior year-round traction and dependability to get the job done," says Tom Clauer, Yokohama senior manager, commercial and OTR product planning. "It's engineered with a heat-resistant compound for better fuel efficiency and longer lasting tread life."
The company says features of the 115R include:
Durable casing construction is rated for speeds up to 87 mph.
Yokohama's advanced heat-resistant tread compound increases tread life and optimizes fuel economy. Additionally, middle wing blocks and tie-bar connectors control block movement to resist wear and reduce rolling resistance.
Wide lateral grooves provide increased traction on wet or snow-covered roads, while deep serpentine grooves maintain aggressive traction throughout the life of the original tread.
Durable construction helps defend against damage caused by curbing and scrubbing in typical urban operations.