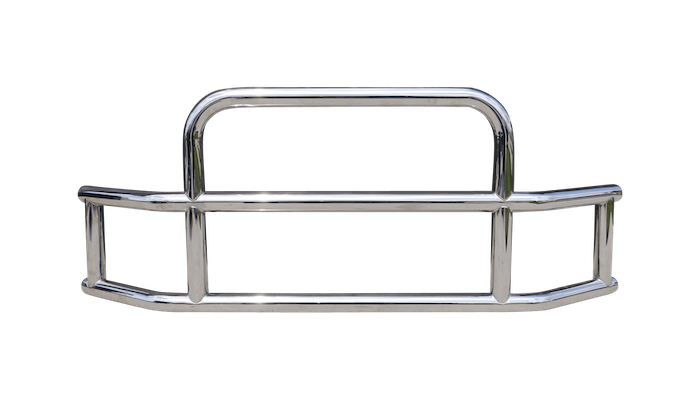 TRP has released new grille guards. The guards fit all makes of trucks and are designed with oversized 3-in., stainless steel tubing to give trucks the most protection while keeping drivers safe with maximum coverage.
"We are proud to add grille guards to the broad portfolio of TRP products we provide to our customers, and will continue to enhance the TRP brand with quality parts and industry-leading availability," says Chris Scheel, Paccar Parts senior director, marketing.
TRP says customers can rely on the high polished stainless steel grille guards to provide a maintenance-free finish that will not rust due to inclement weather. In addition to stainless steel, the grille guards also come in a black powder-coated steel, making them durable and cost-effective.
TRP Grille Guards are designed to be installed in less than 30 minutes, with no power tools required, and come with heavy-duty mounting brackets. TRP says the guards are compatible with all major collision mitigation systems and factory fog lights. The grille guards also come with standard tow hooks and tilt forward to allow access under the hood. They are a great alternative to heavier grille guards with a weight between 110-130 lb., the company says.
"TRP provides customers with products they can depend on. All parts are designed and tested to withstand tough road conditions," says Clint Ditmore, TRP development manager.