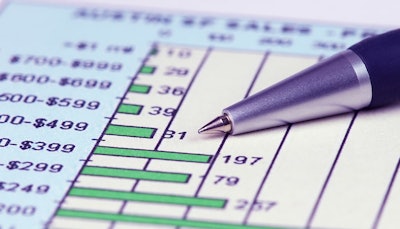 Dana Incorporated has announced financial results for the third quarter of 2020, which includes an increase in sales from the previous quarter.
"As our multiple end markets rebounded from the unprecedented global COVID-19 pandemic shutdown, I want to commend the Dana team for an outstanding job, first and foremost ensuring the safety of our people, while successfully bringing our global manufacturing operations back on-line to meet growing customer demand," says Jim Kamsickas, Dana chairman and CEO.
"Light truck and agriculture demand were especially strong, while many other markets, such as commercial vehicle, realized strengthened production volumes this quarter." Kamsickas adds.
Sales for the third quarter of 2020 totaled $1.99 billion, compared with $2.16 billion in the same period of 2019. The decrease is primarily attributable to weaker end-market demand resulting from the global pandemic shutdown and eventual restart in June. On a sequential basis, sales in the third quarter increased $916 million or 85 percent, compared with the second quarter of this year due to increased demand as customers rapidly resumed production after the pandemic related restrictions were lifted, the company reports.
Dana reported net income of $45 million for the third quarter of 2020, compared with net income of $111 million in the same period of 2019, reflecting the lower operating earnings this year associated with reduced sales due to COVID-19.
Adjusted EBITDA for the third quarter of 2020 was $201 million, compared with $250 million for the same period last year primarily due to lower sales. Targeted cost-management actions and a successful restart of operations helped to mitigate the margin impact from the sales decline and subsequent rapid recovery.
On a sequential basis, adjusted EBITDA in the third quarter was $206 million higher than in the second quarter of this year, generating a 1,060-basis point margin improvement.
Operating cash flow in the third quarter of 2020 was $321 million, compared with $231 million provided in the same period of 2019. Adjusted free cash flow was $261 million in the third quarter of 2020, compared with $125 million in 2019. The impact of lower profit in this year's third quarter was more than offset by improved working capital efficiency, lower cash taxes and interest, and lower capital expenditures, compared with the same period last year, the company says.
The company reported it had total liquidity of approximately $2 billion as of September 30, 2020, including $976 million of available cash and marketable securities and $979 million available on its committed revolving credit facility.
"We were very pleased to see such a rapid recovery in global vehicle demand during the third quarter," says Jonathan Collins, Dana executive vice president and chief financial officer. "The improving business conditions across all of our global end markets have enabled us to reinstate our revised, full-year financial targets. Dana remains financially strong, and we are well-positioned to capitalize on the strengthening of our businesses through the remainder of this year and into next year."
For more Q3 financial information, CLICK HERE.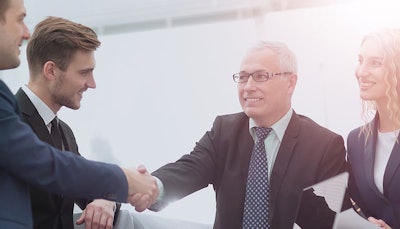 The company also announced it has acquired a non-controlling stake in Pi Innovo, a provider of embedded software solutions and electronics control units for the light vehicle, commercial vehicle and off-highway markets.
Dana's ability to design, engineer and deliver a complete vehicle integration for e-propulsion systems and e-accessories, including battery chargers, electro-hydraulic power steering systems and e-air compressors has positioned the company as a leader in vehicle electrification, the company says.
The investment in Pi Innovo will further enable Dana to enhance its in-house electric-vehicle capabilities by providing turnkey software and control solutions for its entire portfolio of technologies.
"Software and controls are essential in the functionality of increasingly complex e-powertrain architectures, playing a critical role in maximizing efficiency and managing the systems used throughout the vehicle," says Kamsickas. "Pi Innovo's exceptional team of engineers leverage more than 25 years of experience to provide proven, safe, and flexible solutions to meet the growing demand for automotive embedded controls in the e-Mobility market and beyond."
When combined with Dana's complete systems capabilities for e-propulsion, the companies will be able to further enhance the flexibility, robustness and efficiency of the entire vehicle systems, while meeting the latest functional safety requirements.
"Pi Innovo has developed advanced software and controls solutions and production ECUs to enable the efficiency and safety of electric vehicles," says Pi Innovo CEO Dr. Walter Lucking. "Dana's capabilities across the entire mobility spectrum will give Pi Innovo further access to a growing customer base, and the company's experience in vehicle electrification makes it an attractive partner for bringing customers complete turnkey solutions."