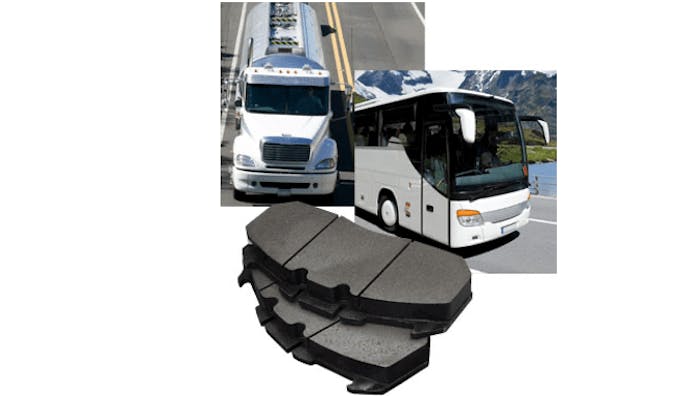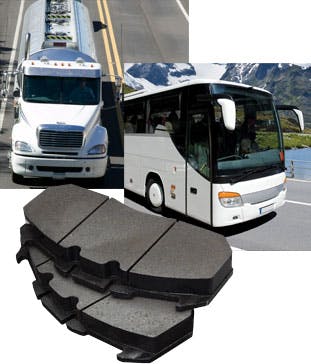 Marathon Brake Systems introduces new 100 percent copper-free formulations for its DiscStar family of air disc brake pads.
Marathon's DiscStar Air Disc Pads are now N-rated and in complete compliance with applicable state and federal regulations as part of the Copper-Free Brake Initiative. In conjunction with the new pad formulations Marathon has lowered the price for all DiscStar pads, which are available through Marathon's distribution partners, as well as online from the Marathon website, the company says.
Marathon says it introduced its first air disc pad for transit applications in 2003 and DiscStar air disc pads now are proven performers in a wide variety of heavy-duty commercial vehicle applications. DiscStar Transit Premium & Severe Service Pads (DSTP) are specifically designed to address heavy-duty severe service applications, including transit buses, fire trucks, refuse and concrete. DiscStar Highway Premium Pads (DSHP) are formulated for on-highway commercial applications, including truck, motor coach and school bus.
Air disc pads are engineered to exceed OE specifications and manufactured in Marathon's World Class ISO certified plants. These pads are formulated using Marathon's years of friction expertise to deliver the longest pad and rotor life with low noise and the industry's most dependable topping power. In addition, Marathon has developed a proven, reliable attachment method to ensure a high mechanical bond between the friction material and the steel backing plate to prevent the common problem of shearing the pad from its backing plate, the company says.