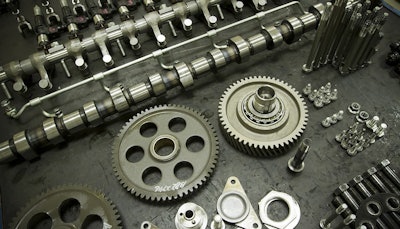 ULT Powertrain Reman & Services announced Thursday it has purchased an equity stake in Capital Gear Ltd.
According to the companies, the strategic alliance will enable both operations to use their combined teams, facilities, inventory, and equipment to help provide superior customer service, and enhanced value to our customers. Both companies will continue to operate individually and work to synergize many aspects of each other's business.
Combined, both companies will have aspects of its business in every province within Canada, looked over by its team of 100 employees plus strong. Capital Gear Ltd. and ULT Powertrain Reman & Services will service its customers from coast to coast as Canada's largest powertrain, steering product remanufacturer and parts distributor.
Both Capital Gear Ltd. and ULT Powertrain Reman & Services would like to extend Gerard and Maureen Zentner best wishes and intentions as they move forward into the next stages of their lives. Gerard's dedication and professionalism will be missed by all in the industry.
Additionally, the team at ULT Powertrain, led by Mario Oliveira,  would like to extend best wishes to Michelle Evans, Joseph Herauf, Jerry Sayegh (ULT's newest equity partners) and the rest of the team at Capital Gear Ltd., as they assume all operation responsibilities from Gerard Zentner.
Both companies will operate independently from one another thus no change in present day operations, the companies say.