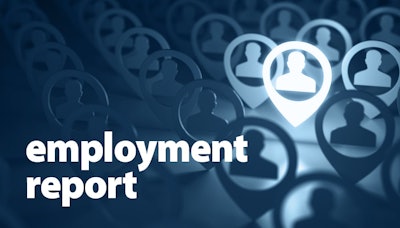 The following employment changes were announced to the trucking industry last week (Dec. 14-20, 2020):
To submit an employment announcement, please contact us here.
American Tire Distributors (ATD) named Carol Genis its new chief legal officer and general counsel executive.
The Truck Renting and Leasing Association (TRALA) announces that effective Jan. 1, 2021 Shannon Davison will assume the role of vice president, Events and Communications.
Navistar has made a number of promotions for key executives within its organization. Those moving into new roles include Joe Kory, Mark Belisle, Dan Kayser, Diane Hames, Chad Conley, Bruce MacWhirter, Chintan Sopariwala and Justine Morosin.
Dave Giroux has been tabbed as the next president and COO of the Heavy Duty Manufacturers Association.
Four Star Freightliner recognized its top employees during a recent recognition celebration. Christopher Akridge was named the 2020 Top Technician. Chad Norris, truck account manager, was recognized as the Top Salesman of 2020. David Turner, new truck manager, was voted Employee of the Year. Led by Terri Felkins, employees at the Valdosta, Ga., location received the award for the Top Parts Department for 2020. The Tifton, Ga., location received the award for Location of the Year, led by Bert Owens, director of service, and Jason Guess, parts manager.
Independent Truck Repair Group (iTRG) has hired Colton Buchanan as the director of new business development and supplier programs.
Jasper Engines & Transmissions has named Craig Hessenauer as vice president over the company's national and fleet programs.