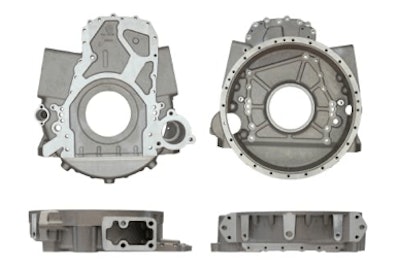 PAI Industries has added a number of Caterpillar flywheel housings to its heavy-duty product line.
The company says its flywheel housings fit Caterpillar 3406E, C15, C16, C18 engines and replace OE part 1302802. PAI says its housing are thoroughly tested to ensure optimum fit and performance on specific vehicle applications. They are built using a high-grade aluminum and are silver in finish.
Each comes with a two-year warranty, PAI adds.