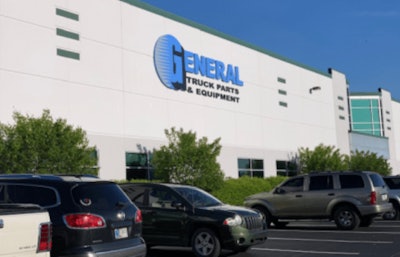 General Truck Parts & Equipment has added a distribution center in Kansas City, Mo.
This is now the ninth distribution center for General Truck Parts & Equipment. Other locations are Chicago, Dallas, Denver, Indianapolis, Nashville, Portland, Maine, and Rochester, N.Y.
General Truck Parts says the addition of this warehouse is to improve upon the one-day service to over 44 states for its distributors on transmissions, differentials, steering gears and pumps.