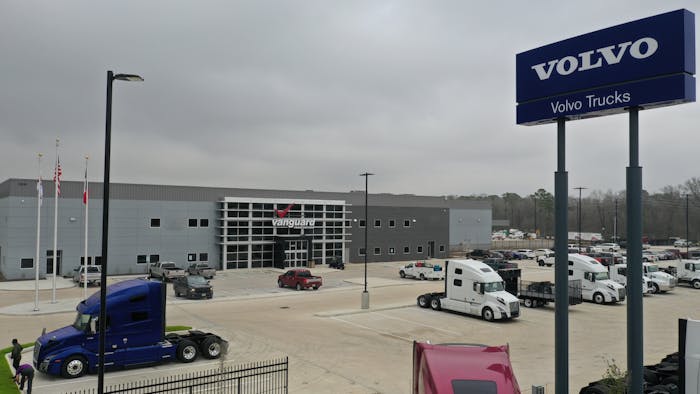 Vanguard Truck Center has opened a new 120,000 sq.-ft. facility in suburban Houston.
The new location was a $23 million investment for the Mack and Volvo dealer and is currently staffed with 151 employees. It is located on 23 acres on the north side of U.S. Highway 90 at 12935 Crosby Freeway in Houston. It features a spacious and well-staffed parts service counter, lobby and showroom, including a 45,000 sq.-ft. warehouse with over $8 million in parts inventory, a mezzanine level and an expanded infrastructure that houses a regional call center with citywide dispatch service for parts delivery across the greater Houston area.
"Our goal is to exceed customer expectations with our entire product and service offering," says Tom Ewing, president and CEO, Vanguard Truck Centers. "As a leading Volvo Trucks dealer, our new location in Houston will demonstrate the standards of excellence that both Volvo Trucks and Vanguard Truck Centers are known for."
He adds, "We believe our new Houston location provides a best-in-class experience for our employees and customers, through significant capacity expansion and facility design excellence. We're excited about the investment, and we look forward to working alongside Mack Trucks to continue our growth in the Houston region."
The facility also has 44 service bays staffed by 42 technicians, 21 of whom are master technicians, and operates a 24/7 mobile service fleet. The service area includes a covered, four-lane drive-up for inclement weather. It is also equipped to service CNG vehicles and the new Volvo VNR Electric and Mack LR Electric model trucks. Additionally, the new Vanguard Truck Centers service shop is fully heated and air conditioned, with energy-efficient features for the comfort of employees and customers.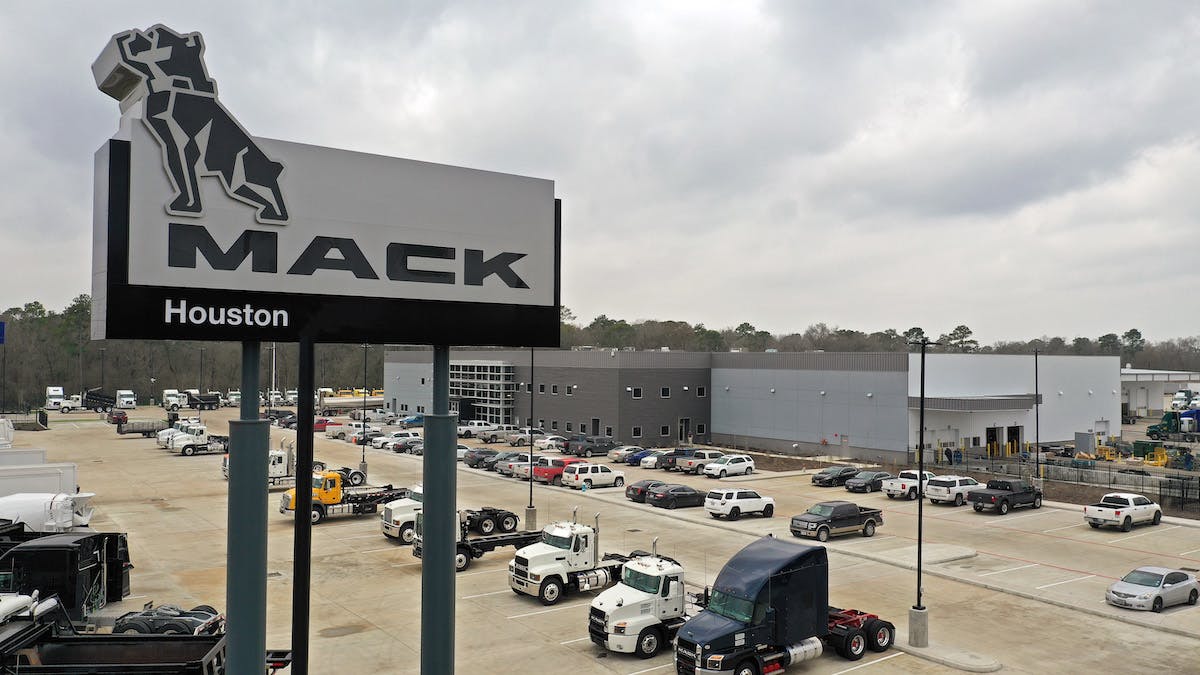 "Vanguard Truck Centers is a perfect representation of our dealer network's exceptional dedication to its employees and customers," says Peter Voorhoeve, president, Volvo Trucks North America. "The impressive new flagship facility supports Vanguard's and Volvo Trucks' market growth in the Houston area and surrounding region."
Adds Mack Senior Vice President of North American Sales and Commercial Operations Jonathan Randall, "Vanguard Truck Centers has been an outstanding partner to Mack, and it is all the more evident with this significant investment in this brand-new, state-of-the-art facility. This new dealership epitomizes the Mack brand, and we are pleased that Vanguard continues to offer exceptional sales, service and support to Mack customers."
Vanguard says a four-lane drive-up check-in area protects drivers from poor weather conditions, and the spacious parking lot easily accommodates customer, truck and trailer parking. Employees have access to roomy locker rooms, showers and break rooms, as well as a training center that can accommodate both internal and external meetings and events and complimentary Wi-Fi throughout the facility.
The company says hours of operation are 7 a.m. to midnight CT Monday through Friday, and 8 to 5 p.m. CT Saturday.