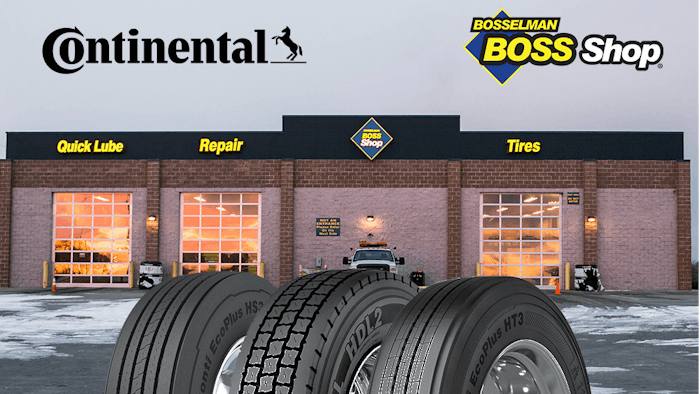 Boss Truck Shop Inc. announced the addition of Continental tires to all Boss Truck Shop locations.
In addition to carrying a full line of commercial steer, drive, and trailer tires from Continental, Boss Truck Shops also joins Continental's TrukFix roadside assistance network to complement the existing 24/7 service from Boss Truck Shops.
"Continental is celebrating its 150-year anniversary this year," says Tom Fanning, Continental head of U.S. Market for truck tires. "Partnering with long-standing industry players such as Boss Truck Shops makes perfect sense for us."
Jim Reed, vice-president of Boss Truck Shops, says, "We are proud to add the Continental brand to our 47 locations across the U.S. Providing this great tire brand and its TrukFix roadside assistance program gives fleets, drivers and owner/operators even more assurance that Boss Truck Shops is always ready to keep them moving on the road."
Every Boss Truck Shop location services any-size fleet as well as owner/operators.