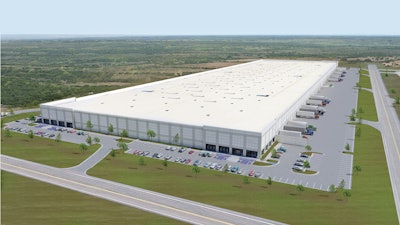 Yokohama Tire Corporation announced it will be opening a new 430,000 sq.-ft. distribution center in Wilmer, Texas, about 15 miles southeast of Dallas. The full-service facility is expected to open in summer.
It will first be used to distribute Yokohama's OE tires, followed by passenger car/light truck and commercial truck/bus products in 2022. Yokohama has three other distribution centers in the U.S.: Chino, Calif., Groveport, Ohio and Auburn, Ga.
"Yokohama is customer-focused, so we are always looking for ways to minimize the amount of time from when an order is placed to when we can deliver it to a dealer," says Rick Alonzo, Yokohama Tire vice president of supply chain and logistics. "One of our biggest goals is to elevate our customer service and the new location in Texas will accomplish that. "We'll have better control of having the right products in the right place at the right time, which is a huge benefit for dealers."
Alonzo adds Wilmer is an ideal location for the new warehouse. "Strategically, southeast Texas — the Dallas/Fort Worth area — aligns perfectly for expanding our distribution network and allowing quicker delivery to more dealers," he says.
"We are excited about the partnership with Yokohama Tire and are committed to delivery on the expected timeline for development of this site," says Wilmer Mayor Sheila Petta. "Yokohama is a globally recognized brand that will further strengthen the business-friendly environment in this region. Our city is one of the fastest-growing within Southern Dallas County and continuing to explode with growth. Labor base, location and regional proximity are our strong points."