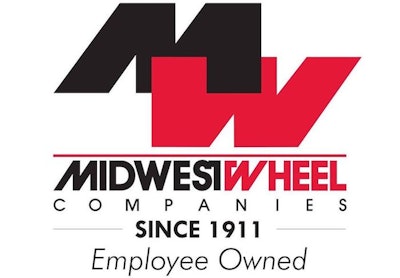 Midwest Wheel Companies has opened a new branch in Joplin, Mo., located at 2424 Stephens Blvd.
The branch opened on May 3, 2021 and will mark the seventh branch for Iowa-headquartered aftermarket distributor. In addition to five locations in Iowa, the company also has a Missouri location in Kansas City.
"We are proud to announce our expanded presence in the Missouri market with the addition of our store in Joplin," says Michael Callison Jr., president and CEO Midwest Wheel. "We are excited to service our existing customers in that market and are looking forward to servicing new customers."
To efficiently serve the needs of the community, Midwest Wheel says it has hired many team members for the branch including inside and outside salespeople, warehouse associates and delivery drivers.
Shane Rees has been named branch manager, along with Steve Ethell as parts manager, the company says. Ethell brings with him 34 years of experience from the Midwest Wheel Des Moines branch. Rees brings 20 years of experience in the heavy-duty trucking industry.