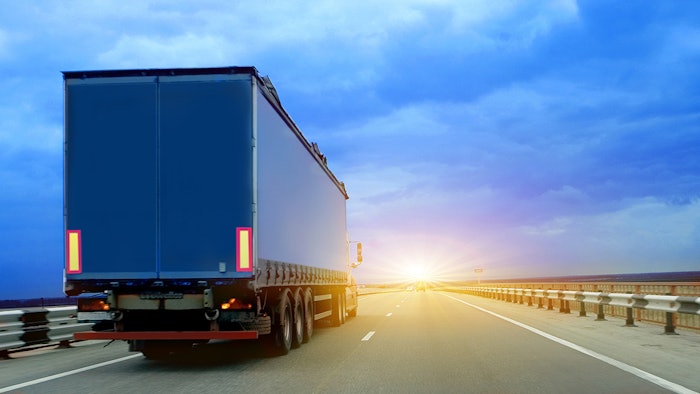 EROAD and Phillips Connect announced their partnership to bring Phillips Connect devices, sensors, dashboards and reporting to EROAD's customers.
Through the partnership, EROAD will offer the full line of Phillips Connect devices for powered and non-powered assets, along with sensors, harnesses and accessories for advanced monitoring of cargo status and trailer health.
EROAD's fleet telematics platform is top-rated for safety and compliance, because of its high reliability and ease of use for drivers. The company recently launched its Clarity Dashcam and EROAD Go, a driver workflow, P&D and truck-friendly navigation solution. With the addition of EROAD Asset Tracker powered by Phillips Connect, the EROAD platform provides true end-to-end visibility and management for today's data-driven fleets, according to an announcement.
"Phillips Connect, like EROAD, has a strong focus on ease of use, uptime and accuracy, which supports our mission to enable safer and more productive roads," says Casey Ellis, president, EROAD North America. "Our combined solutions deliver high quality data that fleets can trust."
Phillips Connect solutions are easy to deploy and built to endure the real-world conditions that trailers and assets experience daily. Customers can locate assets, maximize productivity, and give their own customers a live view into their trailers, containers and chassis. In addition, Phillips Connect solutions are offered in various form factors and are expandable, allowing customers to integrate multiple sensors that help them monitor cargo status and add visibility of health status in real-time.
EROAD and Phillips Connect are integrating their systems so that information about drivers, tractors, fleet assets, and geofences entered in EROAD is available in the Phillips Connect solution to make deployment and management easy.
"Phillips Connect and EROAD are completely aligned in the way we look at serving our customers and delivering technology and data that fleets can depend on for fast, informed decision making," says Phillips Connect Founder and CEO Rob Phillips. "They are seeing growth in their markets around the globe, and we look forward to partnering with them to bring their customers to the forefront of smart trailer solutions."