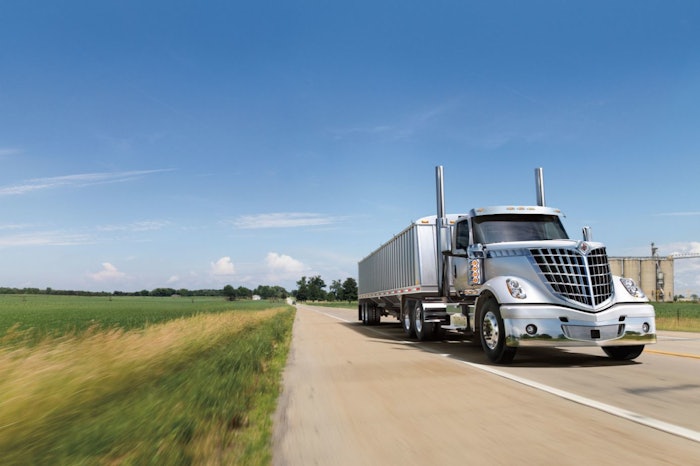 Thompson Truck & Trailer announced a strategic partnership Tuesday with two trusted trailer manufacturers, combining the top-tier service that Thompson is known for with the innovative technology and manufacturing experience of Side Dump Industries and Maxxim Industries. 
"At Thompson we are always looking for ways to provide solutions for our customers," says Travis Thompson, president and CEO, Thompson Truck & Trailer. "By reentering the trailer market, we are solidifying our position as the total truck solution, giving our customers one place where they can fill all their parts, service, truck, tire and now trailer needs."
According to the dealer, side dump trailers have become more popular in recent years and many severe service companies are switching to this style to take advantage of the higher volume loads and increased efficiency. Side Dump Industries (SDI) trailers are manufactured in the Midwest in Sioux City, Neb., and are constructed using only the super tough, yet malleable Grade 100 Steel for more durability and longer life. SDI trailers have a 50° degree dump angle, which the company states is nearly 10° degrees more than other side dumps available, meaning loads release faster with less material sticking to the tub. 
"We're in a great place to really serve and partner with the construction industry," says Royce Dague, vice president, Thompson Tire & Retread. "We're aligned with some premier brands and manufacturers that are supporting the severe service industry with leading technology and products." One of those products is Goodyear's DuraSeal, the self-sealing tire technology that is specifically designed for construction and mixed service, the company says.
[RELATED: Hyundai Translead intros preferred service provider program]
Additionally, Thompson Truck & Trailer is a certified International dealer, and the all-new International HX offers 475 horsepower and is geared towards severe service.
"With our current available products and our network of skilled truck and tire technicians, it just made total sense for us to align with a heavy-duty, construction-focused trailer," says Thompson. The first of the Side Dump Industries trailers are expected to arrive on the Thompson lot in the beginning of June, custom orders can now be placed at any time.
Thompson's second trailer partner, Maxxim Industries, specializes in grain, sand, and livestock trailers and is constantly investing in technology and research to stay ahead of the curve in a highly competitive industry. While other grain trailer manufacturers are currently taking orders for 2022 and even 2023, Thompson Truck & Trailer says Maxxim order boards are out just a few months, filling the current high demand. The first of these grain trailers will be arriving at Thompson in early fall, and custom orders can be placed at any time. The dealer also plans to have several grain trailers in the rental fleet for businesses to rent during peak operation times, the company says.
 "We're excited to partner with these two companies whose mission and values closely align with our vision here at Thompson," says Thompson. "Both Maxxim and Side Dump Industries will be a great addition to the Thompson family."