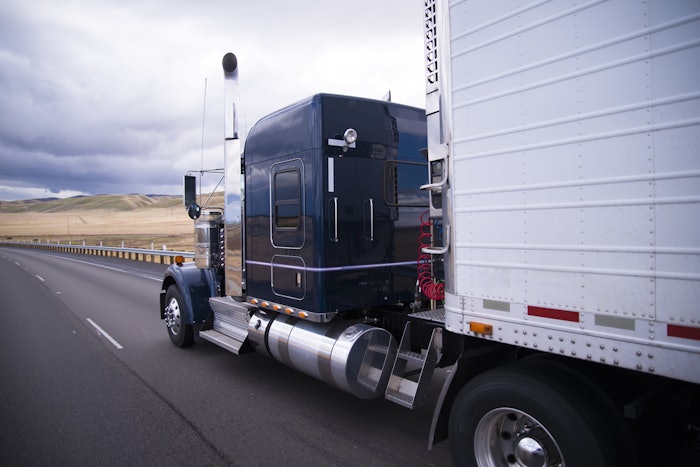 Bendix will hold a regional Ride-and-Drive technology demonstration in Kansas City, Kansas, as part of the  2021 season of its demo program. The event is July 13-15 at Kansas Speedway.
The event is for any fleets and dealers in the demo area, as well as drivers and driver trainers. State rules regarding COVID-19 precautions and protocols will be followed. Please note that advanced registration is requested.
Participants receive a firsthand view of advanced technologies in action —  real-world scenarios that drivers encounter daily. Participants gain a better understanding of the performance and value these technologies can deliver.
Following a short safety briefing, attendees will move to the track to log time in the trucks with Bendix demo drivers. Each demo closes with a question-and-answer period facilitated by Bendix's technology experts. 
Bendix demonstrates the full spectrum of its tractor- and trailer-based safety technologies, including the flagship advanced driver assistance system, Bendix Wingman Fusion; and the industry-dominating Bendix ADB22X air disc brake. The 2021 program will also showcase steering assist technologies, as well as the Bendix Intellipark Electronic Parking Brake technology.
Bendix Ride-and-Drive demos take place rain or shine. 
To sign up or learn more, fleets, owner operators and dealers should register using the links below:
Tuesday, July 13
Kenworth Dealer Session (8-9 a.m.):
https://form.123formbuilder.com/5929010/form
Kenworth Fleet Session (9-11:30 a.m.):
https://form.123formbuilder.com/5929016/form
Peterbilt Dealer Session (1-2 p.m.):
https://form.123formbuilder.com/5929004/form
Peterbilt Fleet Session (2-4:30 p.m.):
https://form.123formbuilder.com/5929007/form
Wednesday, July 14
International Dealer Session (8-9 a.m.):
https://form.123formbuilder.com/5928977/form
International Fleet Session (9-11:30 a.m.):
https://form.123formbuilder.com/5928996/form
Thursday, July 15
IC Bus Fleet Session (8:30-11:30 a.m.):